As Nai Palm brings her solo tour for Needle Paw back to her home, Australia, we reflect on our experience at her Southern California shows last month. The lead songwriter, vocalist and guitarist from alternative R&B band Hiatus Kaiyote has made quite a statement with her solo tour.
The Constellation Room, at the Santa Ana Observatory, and the El Rey Theater in Los Angeles were both packed with a wide variety of individuals. An air of anticipation filled both spaces as concertgoers flooded in.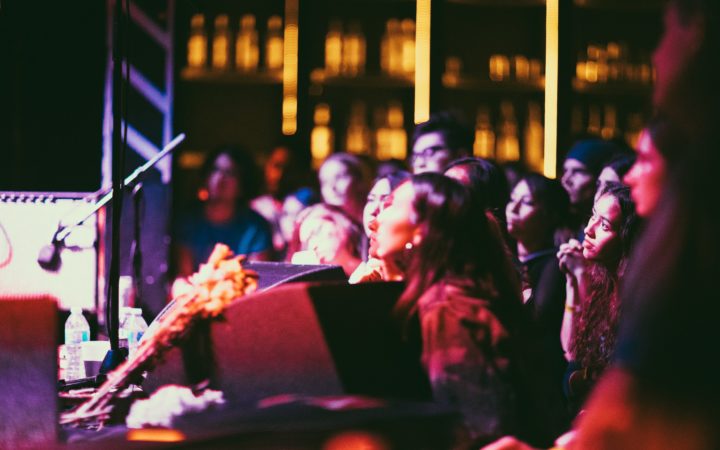 After some waiting and a peculiar opening act by Jaala, Nai Palm entered the stage like a breath of fresh air as her presence captured everyone's attention. She was dressed in bright red one night and sparkles the next while armed with her beloved guitar (a Jackson Randy Rhoads Flying V). This is a new setting for Nai Palm as she is usually seen surrounded by her band members and a small group of vocalists. This stripped back version allows her raw emotion to come through.
Nai Palm is no stranger to the ebb and flow of life and working through its struggles. Despite some technical difficulties, which Nai Palm referred to as part of the "ritual", she remained graceful and professional. Her voice had a unique juxtaposition of raspy and clear as it pierced through the smoky air. She constantly improvised riffs and runs, and even laughing to herself as if she knew her crazy imagination was showing.
A new song from her album, Needle Paw, entitled "Haiku," stood out for its sweetness and raw, genuine lyrics. Nai Palm spoke of the song tenderly saying, "I wrote this about my love who was born about an hour from here." She sings, "inside I would die, wave after wave after wave, within you all life."
Nai Palm wrapped up her beautiful set with "Nakamara" as the crowd sang harmonies along with her. The atmosphere she created flooded the space and sent each person home with good vibes. Most know her from her band Haitus Kaiyote, but now that she has released her solo album her loyal fans are thrilled to hear the laid back and intricate work she has created.
Check out Needle Paw on Spotify, iTunes and Apple Music and keep up to date with Nai Palm at @artykarateparty on Instagram or her own WEBSITE.
-review by Meagan Wade

-photos by Hannah Rexinger