The metal genre is one that has been through so many variations over the years that new albums each seem to have their own distinctive sound.  We recently discovered Mannequin who are putting some more dark sounds together.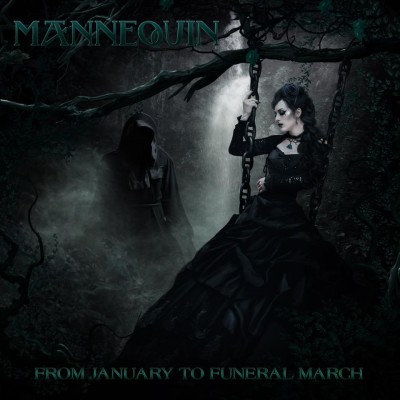 The group consists of Benjó James (vocals) and Jack Wilson (guitars).  They hail from the North East of England and play a distinctively extreme style of metal.  There is a gothic vibe that can be heard within the Mannequin sound as well.  The combination is sure to draw in fans from all ends of the large metal genre.
We recently had the chance to get a listen to "Harpy Doll" in advance to their EP From January To Funeral March which is due out next week.  The over 7 minute track takes the listener on a journey to the wide array of sound that Mannequin can dish out.  There is melodic guitar mixed in with thrashing metal sounds and an aggressive vocal delivery that tells the dark story for all to hear.  Metal purists as well as progressive metal lovers can find pieces of this song that speak to them.
You can get a taste of Mannequin for yourself at: https://soundcloud.com/mannequin-6