There is more to being a rock star than just singing songs in front of cheering crowds. You must also be a person who can connect with fans and support causes that you feel strongly about. Our recent find Steve Nick seems to have this all wrapped up into one package.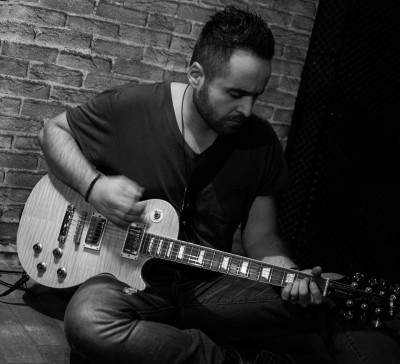 The emotionally charged Rock/Pop singer,songwriter and philanthropist is known for his highly energetic style which has engaged the crowds and created a strong relationship with his ever growing fanbase. Born in Greece in 1982 he has been writing songs with the ease of breathing and has composed over 100 songs.
Steve Nick is very passionate as well especially about fighting some of the poverty of Africa. His solo Unplugged album released earlier this year has been raising donations to fight hunger,
prevent malnutrition and improve the lives of boys and girls in Africa. The 5 song cover record provides Steve's touch on some extremely popular songs such as Rihanna's "Umbrella", Adele's "Rolling In The Deep" and "Somebody That I Used To Know" by Gotye.
The latest release by Steve Nick is his single "The Shadow Of Your Eyes". The song bleeds of emotion with his vibrato vocals pushing forward over a steadily moving beat. The chorus crescendos into an acoustic anthem that will have fans singing along.
Keep an eye on Steve Nick's career at:
http://www.deezer.com/album/10826874
https://play.spotify.com/album/2hnHwDnQzUoW7ovvkd0ezU
https://www.facebook.com/Stevenickofficial
https://twitter.com/stevenickmusic