We are not alone in our belief that music is a universal language that can speak to anyone. Every corner of the globe has a sound to share with your ears.  When a song can move you to dance it is a powerful thing.  Our new discovery Armada Named Sound seems to be on a mission to do just that.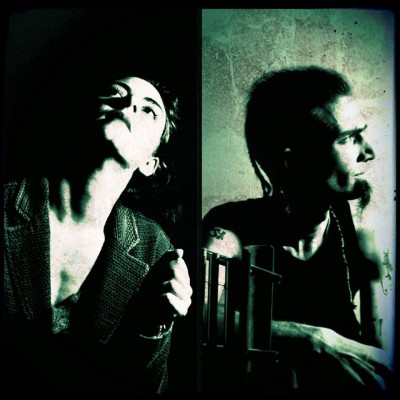 The duo hailing from Greece is made up of Maus and Andromeda S.  Their sound is a type of space electro-pop that adds elements from the trance, trip hop, and rock genres as well.  Armada Named Sound claims influences that vary from Michael Jackson, Prince, Madonna, Grimes, Gwen Stefani to Bjork, Massive Attack, Portishead, as well as classical music.  They use exclusively electronic instruments and do all the performing, arranging and recording themselves.   The music is full of lush soundscapes that aim to create urges within the listener whether it be to laugh, cry, or dance.
The last release by Armada Named Sound is the Starchildren EP.  The 4 song record is a collection of tracks conceived between March and July of 2014 and now on record to share with the world.  Straight from the opener "Afterdrive" the attack of energy hits you.  The driving beat will get the heart pumping and the use of a full assortment of sounds will keep your attention throughout.  A darker 80's electro feel shows up on "Fixation".  The minor keys create an almost eerie feel while the vocals add another level.  The future comes alive on "Droid Dance" with its techno beat and dance floor energy spilling into all the layers contained within.  The speed really picks up on the closer "Blindvei" forcing anyone to have the urge to dance.  The vocals stay a little buried but the focus stays on the beat here.
Keep up with Armada Named Sound at: http://www.armadanamedsound.com/