It has been a wild week here in NYC with snow and extremely cold weather as well as the Super Bowl in town.  It has been overwhelming in more ways then one.  When these feelings hit my go to move is to find some new music that can be mellow and relaxing.  Luckily we have the contacts here to always have some great new music at the ready.  The perfect fit for today was The Bobbie Morrone Trio.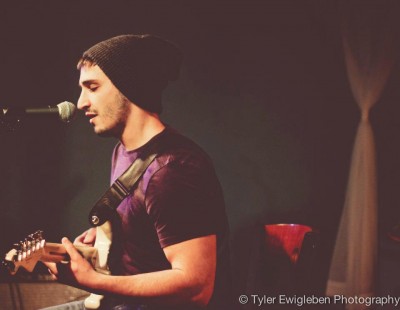 The group from Philadelphia, PA is a smooth, soulful sound with sprinkles of Pop, Jazz, and Blues music.  The three guys, Bobbie Morrone (Vocals/Guitar), Paul Machette (Bass), Alex Machette (Drums) all have extensive musical backgrounds and now have come together to share their love of music with the world.  Their innovative mix is tough to pin down but that makes for an extremely interesting listen.
Two weeks ago The Bobbie Morrone Trio released a short EP titled The Best I Can Be.  The 3 song record is a great introduction to what the group entails and the different directions that they can go in.  The opener "Make You Scream" is a folky guitar led song that builds into a full-fledged pop song with Bobbie's smooth silky vocals out in front.  It manages to stay relaxing even with everything going on throughout the track.  The mood changes with "Long Way Down".  This is a more experimental song that allows space to enter the mix and hypnotic background beats to lull the listener into submission.  This track really is the standout of the album.  The jazz influence is heard on the title track "The Best I Can Be".  The phenomenal talent of the group is shown here and the influence of mellow pop favorites like Jason Mraz and Jack Johnson.
When you are searching for that record to lay back and take some time off with go to http://bobbiemorrone.bandcamp.com/ and give it a listen.