Charlee Remitz hit the ground running with her new music video "Nothing Blooms Quite Like a Heartache." The innovative singer/songwriter takes matters into her own hands by learning how to navigate the program Ableton and bringing all of her songs to life.
Remitz makes a name for herself by writing, recording, and mixing her own music. "Nothing Blooms Quite Like A Heartache" is off her NEW album "Garden." This album is a culmination of moments in her life including depression, anxiety, abuse, self-image, and struggles. She says that she "found herself at a crossroads in 2018: let the tragedies become her or let the tragedies drive her."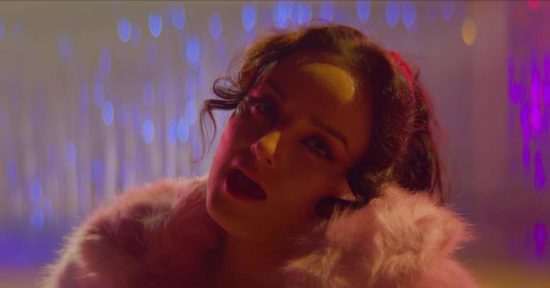 Nothing Blooms Quite Like A Heartache describes her inspiration for her new album perfectly. She is able to mix a fun and carefree visual with a powerful message. Overall, I especially loved the roller rink as the main setting of the story. This, along with the fashion choices are hugely inspired by the 80s. The contrast in her ensemble and that of her lover shows the same contrast in her musical style.

I loved the relatability of the song because she's telling a story that connects with her audience. Her vocal range is more than showcased in this song and the dark undertones throughout make for an interesting perspective and an even better listen. Take a look at her video down below!
Follow Charlee Remitz: