We all have those days when time seems to be moving so fast that it is hard to keep up.  Another use for music is to try to change the pace of your own life.  Sometimes you need that pick me up but today I needed to slow it down and came across the right sounds when I found Collin Hauser.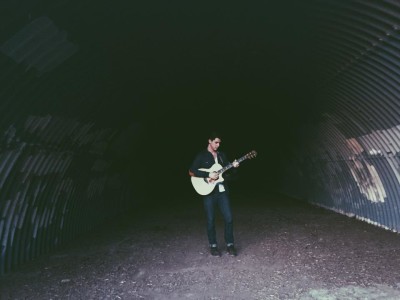 The singer/songwriter hails from Denton, Texas.  Collin stayed local for his musical training and attended the University Of North Texas where he graduated with a BA in Jazz Studies in 2010.  He already has had success and was nominated for two Grammy awards while with the UNT One O'clock Lab Band in 2009.  Since graduating Collin Hauser has developed his own sound that blends elements of Folk, Blues, Jazz and pop sensibilities to reach a growing fanbase.
With the recent release of his Acoustic EP he is sure to gain even more fans.  The 3 track record puts it all out there.  The opener "What I Need" features some Jazz piano leading the way while Collin's very friendly vocal style welcomes the listener to his world.  On "Be With You" it slows down a little but the voice again takes the reigns to surprise and impress with its technique and ability to harmonize with the added female vocals.  The closer is the live track "Redheaded Gypsy Lover".  It is a stripped down folk song with some nice acoustic guitar work.  This one brought me to a campfire in the woods with the best musician playing for just us that were there to hear it.  Touching stuff.
Get a taste of Collin Hauser's sound for yourself at: http://www.collinhauser.com/