With all the digital studio advancements available today many musicians are tempted to add a variety of tricks to create a sound that is almost computer-like.  It becomes almost impossible to recreate this in a live setting and connect with the fans.  Our recent find Joseph Tonelli understands this and keeps his sound real.
Hailing from Colorado, the singer-songwriter has taken to stripping down his music to the bare essentials to let the song shine through.  Joseph Tonelli pours in an earnest emotion to his storytelling style which draws in the listener.  Lyrics seem to be a passion of Joseph and he claims influence from such luminaries as Leonard Cohen, Nick Drake, and Iron and Wine.  His goal with every song he writes is to create a full connection with the listener and open up his world to them.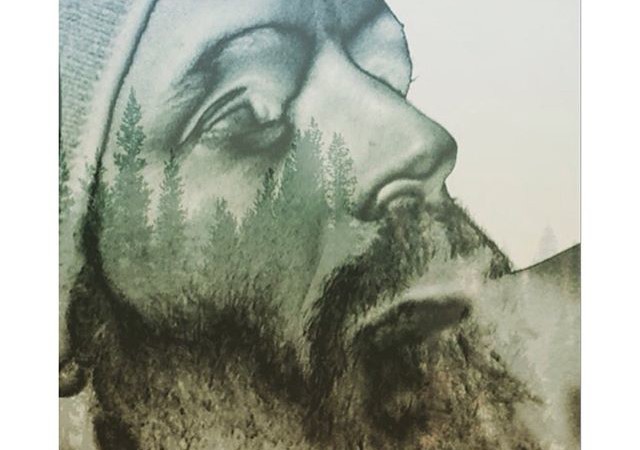 New Joseph Tonelli record due out June 1st
This coming summer Joseph Tonelli will be releasing a new album titled Dust And Snow.  The 7 track album lays it all on the table without trying to distract you in any way.  The combination of Americana storytelling and ethereal soundscapes sets this apart from what you have heard before.  The title track opener "Dust And Snow" is a mellow track with a haunting vocal delivery that seems to creep into your soul.  The guitar winds along showing some true skill with the instrument.  There is a true beauty on "Wolf In Your Blood" with a huge atmospheric sound building in the background that complements the pretty melody and lyrics.  "Sunken Ships" has a peppier vibe to it as Joseph Tonelli lays his feelings out there in an honest way for all to hear.  The closer "Beautiful" sees some deep reverb effects on the voice which forms an empty feel while the melody picks along and the full sonic space is filled and envelops the listener.  This is a record that needs to be experienced in its entirety.  
Find out more and have a listen at: http://josephtonelli.com/