One of the most needed talents of any musician trying to build a musical career is the ability to not worry about what other people think.  One of our favorite examples of a man on a mission with no one able to stand in his way is Kaptain Krook.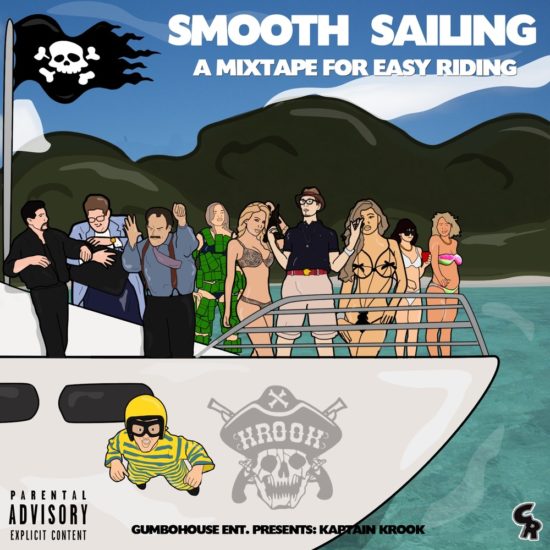 The California based rapper and semi-singer/songwriter has been on fire working his 'booty' off to get where he wants to go.  Kaptain Krook is the first ever modern day "Pirate Rapper" and reflects the pirate ideology of a life of freedom.  He keeps his mind open to collaborating with anyone who can mutually benefit and picks up tons of knowledge along the way.  Some recent artist collabs include Riff Raff, Gucci Mane, Rydah J. Klyde, AKA Frank, HBK F.L.I.P., Fillmoe Rocky, Doc Dolla.  
The latest release from Kaptain Krook is the "Smooth Sailing" mixtape.  The 12 track record keeps up with the rising talent and top notch production we have learned to expect from him.  The opener "Herbs In A Kup" sets the energetic tone right away with a head bopping beat and some comical lyrical storytelling.  The full story of Krook is shared on "Pirate Life" with a slightly darker beat that builds a cloud of sound throughout the song.  He can hit the flow hard or slow it down to allow the listener to take it all in.  A couple tracks produced by JDizzle, "Shark Jaw" and "Set Sail" let the sick beats sit in the back as Kaptain Krook's lyrics take center stage.  This man can flow.  The album is full of this talent and great bumping beats to keep you intrigued throughout.  
Keep up with what is next and hear some music at: http://kaptainkrook.com/