As a band, your priority is, of course, your music. Your dream is to have as many people listen to you and love your music enough to keep asking for more. While getting gig after gig might get your name and sound known, there are other unique ways to promote your music. What's more, these methods don't even involve you playing your instruments!
Merchandise is a fantastic way to let more people know who you are. They're easy to create and sell or give away after every performance. If you invest in merch as much as you make your music, you could reel in new fans and let existing ones stay.
Here are a few merch ideas for you and your band to create that'll attract some new eyes and listeners, too.
T-Shirts
One of the first things you may already be thinking of, t-shirts are standard merchandise you see just about anyone release. True fans will love having their favorite band's name on a shirt and wearing it everywhere they go. So, if they wear a well-designed one featuring your band, expect heads to do a double-take.
T-shirts are one of the most affordable merch for an indie band to sell. All you need to do is find a reputable design company like Printful, to help you out. Shirts are easily customizable, from the prints to the colors. Some design companies may even assist you in selling these shirts through your official online store.
People will most likely buy shirts sold as merch because of their practicality. If your merch is comfortable and attractive, your fans may want to wear it every day. Alright, maybe not every day, but they're sure to enjoy wearing it whenever they can!
Stickers
Some people believe stickers are for kids. But you'll be surprised to learn how many music fans love stickers. Selling or giving away free stickers is an excellent way to make your mark. Those tiny things can find themselves stuck on just about anything and anywhere (before they're peeled off).
Ordering stickers to sell in bulk also saves you some cash. But if you have money to spare, you could go for special quality stickers like matte, glitter, and even waterproof ones, if that's your thing.
Stickers are probably the most accessible items to sell or include in concert merch bundles. Watch your fans show off their love for you by sticking them onto their phones, laptops, notebooks, and wherever else they want! If you're lucky, you'll find your band's name in public spaces. That's free advertisement for you for a while until someone eventually removes them.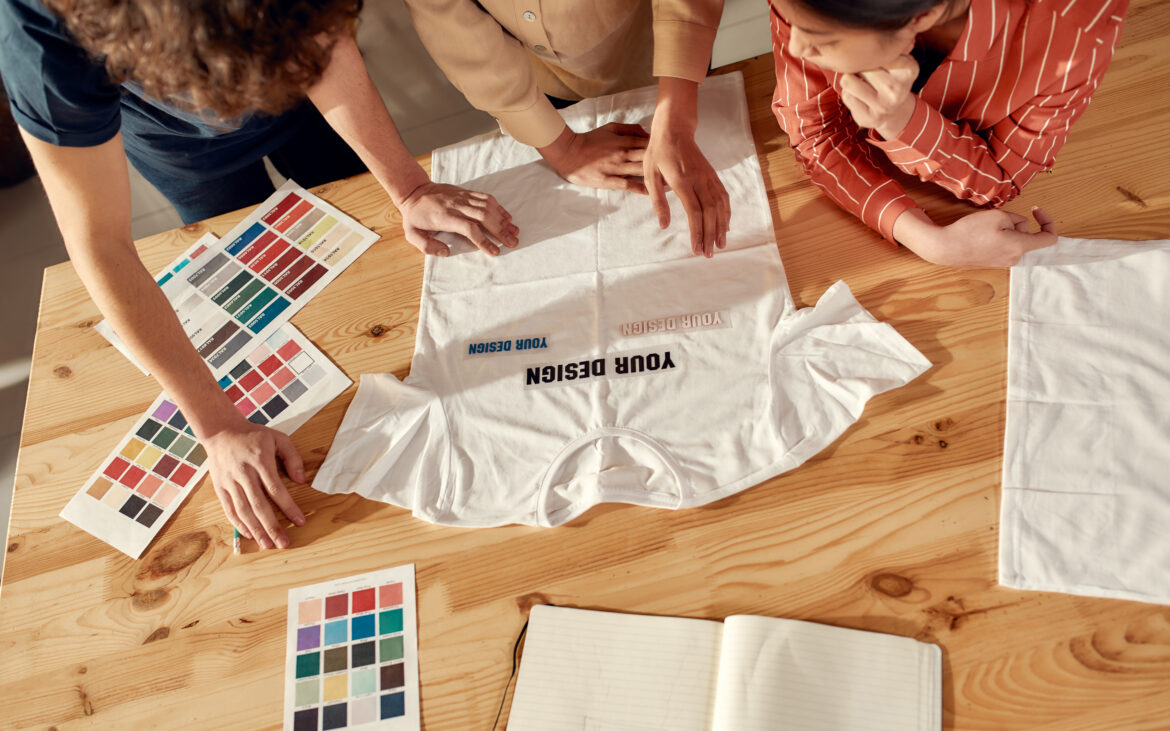 Vinyl Records
Now, if you have enough cash to create unique merch, go back to your roots as a musician. While we're now in the age of music streaming apps, many people still enjoy having a tangible object storing all the music they love. Yes, that's right. Make custom vinyl records as merch to promote your music.
Unlike digital albums, physical CDs and vinyl records allow you more freedom to customize since they come in large packaging. You can even customize the record itself to your liking. Team up with a professional graphic designer to come up with the most eye-catching vinyl record you've ever seen. Fans are sure to spot it a mile away, while potential fans will get curious.
Aside from selling custom vinyl records as is, you may include more items with it to create a bundle. Your fans will love getting a two-for-one or three-for-one bargain, much like any person. A custom vinyl record and t-shirt bundle seems like a pretty good deal, right? You can coordinate with stores selling your music so that customers can receive some neat freebies for every purchase.
Phone Cases And Grips
What do phones need aside from a full battery? A nice, sturdy case to keep it from breaking. You've most likely seen a lot of custom phone cases showing off their owner's favorite TV show, celebrity, or character. Bands are no exception. If you don't have phone case-related merchandise yet, then you're probably missing out.
Phone cases can come in different affordable materials like plastic and silicone. You can get these customized cases at a lower price and then sell them to your fans when ordered in bulk. Somehow, phone cases seem better than stickers since not everyone has the guts to take it off their phones. With people using their phones 24/7, they'll be promoting your band anytime, anywhere.
You could also slap your band's name on something more subtle, like a phone grip. Some people may prefer that over a case, especially those with slippery fingers. Grips may also come in various shapes, so you can customize them to look like your band's logo.
Art Books
Indie bands have a particular artsy reputation among non-indie music enthusiasts. If you and your band fully embrace being the artists you are, you could also show your love for music through visual art through an artbook.
The great thing about artbooks is that you can sell them as either digital or physical copies. Art books are an excellent way to share your history as a band, especially if you've been in the music scene for a long time. Inject nostalgia into old fans by showcasing past posters and album covers. Or pique their interest with discarded lyrics and band photos from the vault. You can check out these best art books of 2020 to help kickstart this idea.
Music Promotion Through Visuals
You could argue that music is enough to draw people into listening to you. But any self-respecting artist understands that all art forms can boost each other somehow. Merch can serve as a visual representation of you as a band and the music you create. So, while you invest in your music, take time to invest in fun and high-quality products that'll also lead more people to you.
Whatever you do, be creative and experiment. Do not be afraid to ask your fans what merch ideas they would like to purchase. Between the promotion aspect and making a little money from your merch it is a win-win situation. Go forth and create. Let the music be your guide.