At Indie Band Guru we are still always trying to learn what works out there in this new music industry.  We can't do it all anymore but love to share real stories of hard working artists that are out there trying different tactics to achieve success.  Our friend David Jesitus from the band El Gato Dice has some experiences to share on getting some college radio airplay.  Read his advice here:
————————————————————————————————————————
First let me admit this is not an all encompassing "How to."  You may read it and say "hey, that's not how it works!" and you will be in many ways correct.  But this is what I did to obtain at least SOME college airplay without the use of firms or a record label.  They'll do all of this for you, at a price.  I'm just suggesting one DIY approach that did yield some results for our band El Gato Dice.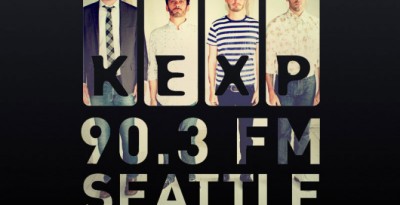 First- read this
http://blog.kexp.org/2011/08/01/how-to-get-airplay-on-kexp/
and I'm going to reference this a lot- so I'm not taking credit as though I invented this process.  KEXP is quite the industry leader and Don's tutorial here is good, and utilized on several other stations.  Once you've read this- then you can tailor your approach.  I'd read it before I even finalize your CD product (both mixing/mastering AND mass production) because it could change what you decide to produce.  For the sake of brevity- I'm going to address physical mailings only.
I hadn't read it, and we mastered.  So we ended up with what I'll call a mix in between pop and indie.  I think sone stations weren't sure which we were.  We also purchased eco-wallets.  There is a case for jewel cases. there is a case for options more home-made- you decide what is right for your situation.
Compile your list- how many stations will you send to?  There are thousands.  This will dictate how many CDs you press.  We arbitrarily decided on 60-65 because that was the time I had set aside.  You should aim for more.  Much more!  But as you'll see, following up becomes a task.
Google search Top 50 college radio stations (or similar), and go to their sites.  Find the ones that play your style of music (most will show Playlists- know who you sound like.  Not sure?  Ask outsiders/friends.)  On the website, see if there are specific instructions for submitting.  What I'll talk about is "the average"  Make your list of stations.  Key on local, and anywhere you might have been local once.  I did these first (SF Bay and Ohio), and then target the larger and critically acclaimed ones.
I more or less sent 10 per week for 6 weeks.  To "chart" with any significance I recommend more of a mass mailing over less time.  So you're at least arriving at many stations at once.  I actually used stamps (at least 5), and manilla envelopes.  Super grass roots.  Was this optimal?  No.  But it kind of worked.  Nothing was returned.
Include the CD, contact, a 1-sheet (I won't go into detail of what a 1-sheet is, but include your contact info, the song list, is there swearing (important!), and which are best.  So if they only have time to check out 2-3 tracks, tell them which ones.
Photo not necessary but sometimes I included sometimes I didn't.
Press is nice.
An outside review is nice.
We also had the fortune of charting on a local station early on, so I included this.
I shipped them out "by geography"
One week was my home area (SF bay)  5 or 6 stations
One week was my previos home (Ohio) 5 or 6 stations
One week was "Pac-10"
One week was Northeast.
One week was Southeast.
One week was Central
One week was Miscellaneous.
Wait 3-4 weeks.  Yes.  Wait.  If you send in summer term (like I did, DOH!) it could be even longer.  Then- check websites again and see if the Music Director has phone calling hours.  Try calling after 3-4 weeks- did it arrive?  can they review it for on-air?  do they have questions?
and then THANK YOU!  Always be cordial.  Some will tell you "no this is not for us", some will tell you they are too busy.  Great. Thank them!  And offer to send later releases if they could not accept this one.
Optimally keep trying until you hear something, POLITELY, no more than once per week.
When you're added (yay!  But don't expect every one.  I think we're at 15% and counting, which is 15 percent higher than zero)- you may have to phone or have a pal phone in a request initially.  Keep this minimal!  They'll figure you out!
But most importantly always thank someone who made time for you, whether it was added or not.  Save the hard press, if any, for later.
Occasionally I google my own band and the word "Airplay" or the word "Review" and I get a pleasant surprise on the 2nd or 3rd page.
Is this the be-all-end-all guide?  Of course not.  I work full time in something else.  But this has shown some success for me and my band.
Good luck!  Those 90.3's of the world aren't going anywhere anytime soon!  Why not get on a few of them.  It ain't easy but it is worth it.
Article written by:
David Jesitus
El Gato Dice
San Francisco