Today's technology has made it so much easier to create music without the help of an expensive studio.  Any musician with an idea in his head can cultivate it on his own and let it develop over time in his own bedroom.  One side of this lends to raw unfiltered music that shouldn't be released to the world.  Fortunately we come across some music made this way that is phenomenal and needs to be heard.  One such artist is Ahimsa.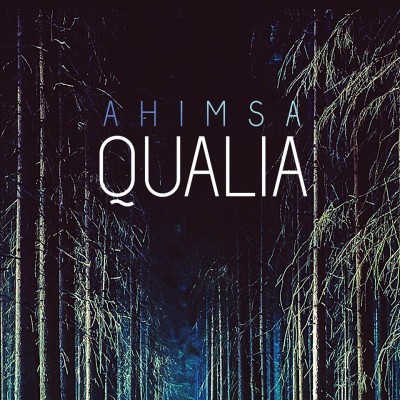 The project is the brainchild of solo artist Ben Muller of Townsville, Australia.  He is the epitome of having a sound building in his head and getting it out totally DIY.  All the writing, recording and mixing is done in his bedroom studio as he experiments and learns along the way.  There is something so raw yet so natural and appealing about someone willing to lay it on the line and release their musings to the world.
Earlier this month Ahisma released his debut EP, Qualia.  The 4 song record is a testament to the creation of experimental raw sound.  The opener 'Arcane' sets up the scene with simple melodies built on top of eachother to create a full soundscape to enjoy.  Next is the title track 'Qualia' that adds a spaciness along with more of an alt rock feel in the vein of Radiohead.  By the time the listener gets to 'Nebula' his brain has been mellowed for a trance-like feel of the over 8 minute track and then attacked by the distorted guitar sounds that build up throughout the epic finale.
When you are ready for a full sonic experience go take a listen to Ahimsa at: http://ahimsa1.bandcamp.com/