The summer is here and our team of reviewers is ready to get out there and see some great live shows. We sent Robbie to the Cheerleader show at Mercury Lounge last week. Here is his take: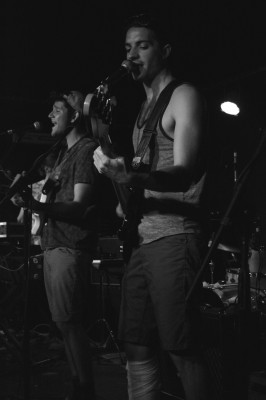 As their name Cheerleader suggests, this band's music can instantly be thought of as peppy, poppy, and energetic. When I went to see them at Mercury Lounge in NYC June 18th, I didn't know what to expect. I'd heard that this band had only been playing together for a short while, so I wasn't sure how well they would mesh together on a live stage as opposed to perfecting their sounds in a studio with a mixing board. My trepidation was answered by a set that did not disappoint a soul in the room. Within minutes of the band starting the show with their single "New Daze," everyone in the room was on their feet and making their way to the stage. By the end of the set, every latecomer had worked their way into the crowd, leaving the bar area practically empty.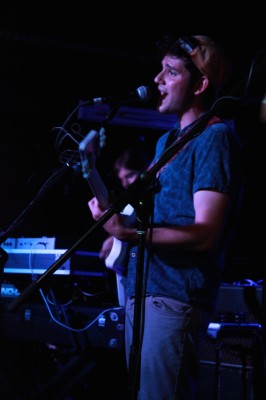 Each member of the band is clearly talented at playing their respective instruments. I was particularly impressed by the backup vocals (when they were audible), contributed by the guitarist, bassist, and synth/percussionist. They highlighted the lead vocals in a way that matched what I had expected from their recorded songs. The bassist admirably jammed out the whole show without missing a beat, despite the fact that he is recovering from what appeared to be a severe dog bite wound on his leg. I would have to say though, that the keys/percussionist was the most entertaining to watch, as he was always grooving with the music, and constantly doing something to engage the crowd during the set. I wish I had seen more of this from the rest of the band. Granted, they probably did the best with the space they had (Mercury Lounge is an intimate venue that would make any 5-piece band hard pressed to fit and move on stage), but a little more movement and crowd engagement during the show would have been well received. All in all, I'll be seeing Cheerleader again when they make their way back out to the Big Apple from their current residence in Philly.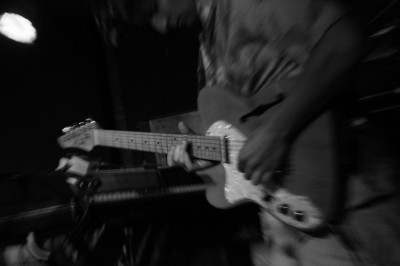 Cheerleader Specs:
5 piece band: Drums, Lead Guitar, Bass, Keys/Percussion, Lead Vocals/Rhythm Guitar
45 – Minute set at Mercury Lounge (217 E Houston St, New York, NY 10002)
Bottom Line: Cheerleader's music is good for relaxing summer vibes: Poolside, (or spending the day at the park for those of us city dwellers), or picking yourself up after a crummy day.
Keep up with the band at: http://cheerleadersounds.com/
*review by Robert Ledesma of Indie Band Guru