What do you do when you find a bunch of local cats that are into making the same exotic style of music that you are?  Start a collective record label of course.  That seems to be the background story of new independent label Dizzy Records.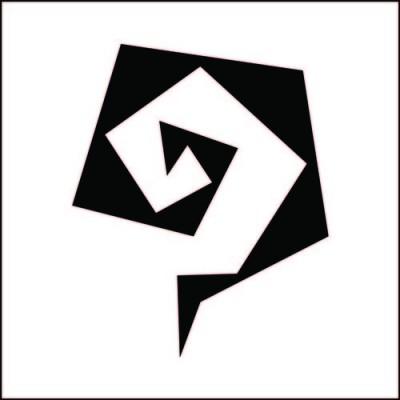 Dizzy Records is a Louisiana based record label dedicated to developing unique artists and helping them share their creative vision on a higher level. Dizzy Records believes in working with good people to make great music.  Indie Band Guru got a chance to speak with some of the members of Dizzy Records to get behind their scene.
1. What prompted the name Dizzy Records?
(Adam Carrillo aka KluSlim responding) When I first started pulling the label together, one of my band mates kept saying I was making him dizzy. The comments slowly evolved to becoming my nickname and eventually the name of the company.
2. The songs I have heard from Red are quite unique.  How would you describe the sound to someone who has not heard it yet?
(Matt Hawkins aka BadGuyTraps responding) To sum it up for someone who has not yet heard it, I would have to say that is a well-round eclectic mix that reaches to all senses. Whether that be an epic sub bass or a flashy lead that tickle the skin, female vocals that call to your heart or a hip hop verse that you can deeply relate to. Red seems to encompass all.
3. With each member having their own career going how was it working together to put out this compilation?
(KluSlim responding) Honestly, it was a lot of fun. Originally the idea came about in the summer of 2013, but we didn't actually start production until 2014. We had to work out a few kinks along the way, but we're really happy with how it all turned out.
4. The Louisiana scene is known for quite a different style of music, how has the local scene accepting what you are doing?
(KluSlim responding) We've had pretty good reception locally, meaning, no one has told us we suck yet. Louisiana is a culture known for its diversity and unique outlook, we are confident our music embodies a lot of those ideals.
5. What influences would you say shaped your original sound?
(Whompus Cats responding) Each one of us has a variety of influences. (+)afekt and I come from a background in percussion and classical piano and I know BadGuyTraps also plays several instruments. I grew up listening to classic rock and southern hip hop so I try to keep things heavy but still keep a melodic feel.
6. What does the future hold for Dizzy Records?
(KluSlim responding) Partying. Lots of partying.
(BadGuyTrap responding) My name is Matt and I like to party.
Sounds like a good time to us.  Keep up with the party for yourself at:
https://www.facebook.com/DizzyRecordsMusic
https://soundcloud.com/dizzyrecordsmusic
The first compilation was released last week titled Pomology Vol. 1: RED.   It is a six track EP with each member taking a turn at the forefront.  The opener "Flight Lessons" by BadGuyTraps is a bumping EDM track with noise coming at you from every angle to keep you focused.  The trance feel of (+)afect's "What To Say" brings your mind to a more relaxed place before SOTA's "Times New Roman" wakes you up with his impressive lyrical flow.  Label founder KluSlim welcomes the listener to the dance club with "jiveMIND".  The deep bass and vocal hook hits every angle of a good club banger.  Whompus Cats "Lifeboat" brought me back to the noise filled songs that I was fascinated with in the early 2000's.  Strange yet makes the happiness flow.  This is a record for the lover of all music and the sounds that are used to create it.  We recommend you give it a listen.