Ella Vos recently shared her cover music video for FKA Twigs song "Cellophane." Vos is an indie singer songwriter based out of Los Angeles. She has become a breakout star with her hauntingly beautiful sound and performances. She has made a name for herself by turning some dark points in her life around into these relatable pop songs.
The entire song is filmed with her on this swing in Elysian Park in her hometown of Los Angeles. Vos would visit this swing at really tough times in her life because it lifted her spirits. She pays respect to this place in her life with her jew music video. Taking the video at face value, it does seem too repetitive. I questioned the significance of watching her sway back and forth for the whole song but after realizing the deeper meaning behind that decision it didn't feel so bland anymore.

Vos says that "'Cellophane' swings in and out of sadness, regret and into vindication, peacefulness, clarity… I like the innocence of the swing, like I'm holding on to something young and happy to help me get through this divorce; when it seems there would be no innocence left."
While she didn't write the song, I truly think she did it justice with her take on it. This video has just become another extension of herself that she shares with the world.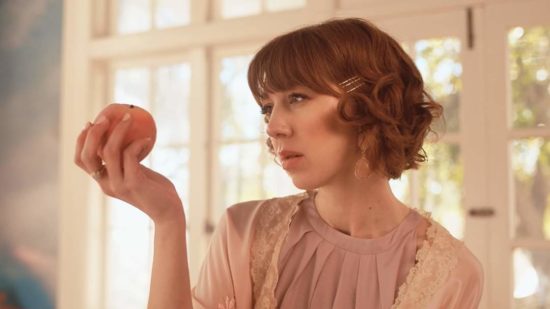 Keep up with Ella Vos