Rising pop singer Ellise shares her new single and music video "Bubblegum Brain" featuring Shea Couleé. This new alternative pop song is infectiously catchy with massive energy to match! "Bubblegum Brain" is the first track from her upcoming debut album as the newest signee of EMPIRE and SALXCO management. 
Check out the new music video with a SMASHING appearance by RuPaul's Drag Race All Stars Season 5 winner Shea Couleé!
Singer and performer Ellise shares that she has always been attracted to the darker side of the human experience. "'Bubblegum Brain' probably has some of my favorite lyrics I've ever written," says Ellise. 
"Sometimes I can go through something and the only thing I want to do is make a song about it. But other times, when things really mess me up, I need a while to process it. Once I feel like I'm out of the moment and I can see it for what it really was, I can write about it in a song and make it make sense to myself. 'Bubblegum Brain' is closure in that regard."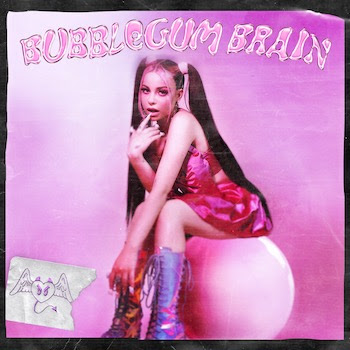 Be sure to keep up to date with the rising pop star Ellise below and be on the lookout for her upcoming album later this spring!
Facebook | Instagram | Twitter | YouTube | Apple Music | Spotify