It is an extremely difficult task for a band to stay relevant over many years and just as hard to even stay together.  The love and passion of music can be the glue or the death of any band.  A testament to staying power is the band Emporium who has been doing it for quite a long time now.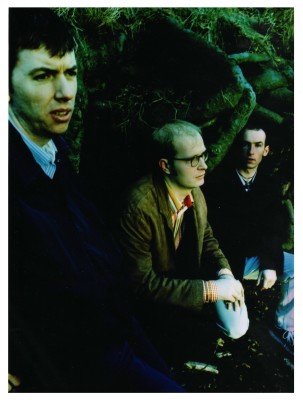 The band was formed in Edinburgh, Scotland back in 1998 as a 3-piece.   At the beginning Emporium was mainly a studio band working on their original sounding indie-pop sound.  Through the years they garnered a bunch of radio play reaching some of the most well-known radio shows in Europe.  The media caught on as well speaking very highly of the band.  There were some busy times and some sabbaticals over the almost 20 year career but the Emporium sound remained.
In the new year Emporium plans on returning strong with an album called The Electric Emporium due out on February 5th, 2016.  The 7 track record is a testament to hard work and music development over the years.  The opener "The Uninvited" sets the tone with a peppy feel over the band's well known mellow atmospheric sound.  There are some new sounds on "Strange Days" creating more thoughts in the listener's mind as the vocals drift on.  The mesmerizing drone vibe continues to "Angel And The Dark One".  There is a little more drum here creating a more slowed down pop feel.  The closing "Appointment" ends on a high note with an uplifting tone pushed forward by emotional lyrics.  
Keep up with the upcoming release at https://www.facebook.com/mckenzieemporium/