Songwriting is never an easy task especially when the artist makes it more difficult than it needs to be.  With all the new technology and added tools added to the mix sometimes the basics of a song get lost in the sauce as they try to invent something completely innovative.  Great music has been created for thousands of years.  SOmetimes it is best to keep it simple.  Our recent find Franz Black seems to do this and the results are staggering.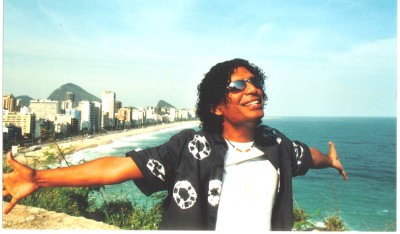 The accomplished songwriter, singer and keyboard player crafts a timeless sound of sweet relatable music while limiting the electronic modern sounds.  Franz has 3 completed albums under his belt that he wrote and produced himself.  There are influences from amazing past songwriters such as Santana and The Police sprinkled into his sound.
The latest single "No Worries" continues this trend.  The use of just an elegantly played piano and Franz Black's harmonious voice creates the beautiful easy listening song.  There are no studio tricks here, just warm lyrics and minimalistic chords making a soft and cozy sonic space for the listener and song to cuddle up into.  
Find more music at: http://www.franzblack.com