Music will always be an international language.  A good song will be a good song even if you can not necessarily understand the lyrics.  This is one reason we always keep our ears open for good sounds on the other side of the world.  A good example is our latest find Ive.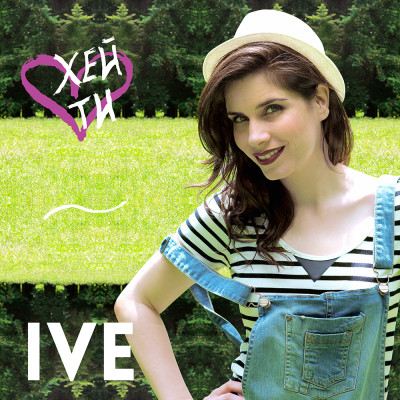 The pop singer hails from Sofia, Bulgaria.  Ive fell in love with music and performing at an early age and participated in musical comedies for kids in Bulgaria, Poland, Hungary, Turkey and Italy.  She fell in love with Italy  and enrolled in Italian High School to study the language and Art.  After some success with her girl band Instinkt, Ive launched a solo career that has started to take off.  She was lucky enough to catch the attention of Italian Independent label Renilin to help get her music to the world.
The music recent track by Ive is "Hey You" (Hey Ti)".  It was recorded by Paolo Scarpino and Antonio Notaro in Italy at Renilin's Studios.  The peppy pop song spills out a positive vibe that puts a smile on your face as you listen.  A professional music video is out now to accompany the song.  Watch it here:
IVE – "Hey You" (Hey Ti) from renilin on Vimeo.
The video has been recorded in Sofia and directed by Vasil Stefanov.  Renilin Music Label will release the song in Bulgaria and in Italy and also another version of the song in English and also an R&B version.  Keep an eye out for more pop hits at:
Ive's FB: www.facebook.com/Ive.Official.Page
Renilin's FB page: www.facebook.com/pages/Renilin-Etichetta-Discografica/420319464790250