Finding a skilled musician who can write meaningful lyrics is always rewarding. These musicians have become something of a rare-breed in popular music, and that's why artists like Jim Ramsey are refreshing to listen to. His introspective lyrics and captivating melodies illustrate his knowledge of what music is at its essence: an artistic medium.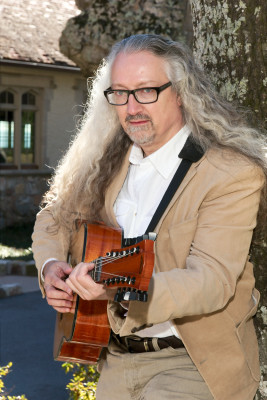 Ramsey is a singer/songwriter based in Chattanooga, and while he's become increasingly popular just recently, he's definitely not a musical amateur. He got his start in the mid-80's, looking to folk-rock musicians such as Nick Drake, and electronic music pioneers such as Alan Parsons for inspiration. As is the case with many skilled artists, Ramsey struggled for recognition during his early career. Now, however, after the release of his album "On The Dying Breath of Wisdom," Ramsey has seen a sizable increase in popularity.
The tracks on the album are truly unique. "Concord to Paris" features Ramsey's electronic instrumentation, with guest guitarists Ed Holub's blues-rock style guitar solos. "Seagulls of November" is a pleasant soft-rock ballad featuring soprano Unita with backup vocals. "A Line to Loving You," really allows Ramsey's unique style to shine with his transcendent electronica harmonies and emotionally charged lyrics about spiritual longing: "What are the answers to those questions of our youth?" Ramsey's hauntingly beautiful ballad "In the Midst of Fall" capture the bittersweet sound of such emotionally moving pieces as "The Long and Winding Road" by The Beatles, and "Vincent" by Don McLean.
For more information, or to hear some of Ramsey's work, go to: www.jimramseymusic.com