Alt-rock/hip-hop band Katastro has recently shared their new FIRE single "One Day" off of their upcoming album Sucker. This highly anticipated album is out July 16th via Silverback Music's Controlled Substance Sound Labs. This Phoenix-based quartet is excited to share "One Day," along with the rest of the album!
Bringing Katastro to life are Andy Chaves on vocals, Tanner Riccio on guitar,  Ryan Weddle on bass, and Andrew Stravers on drums. "One Day" is described as a "feel-good track about coming to terms with a broken relationship and finding yourself in the loop of partying to forget about it."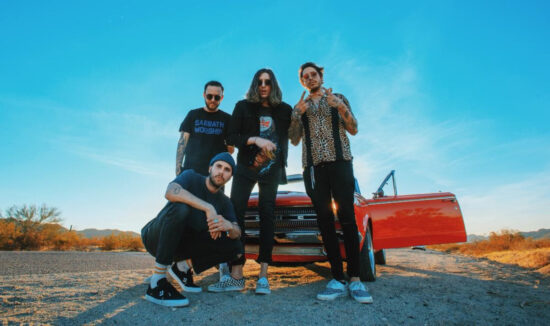 This new single is incredibly infectious and leads to nothing but pure happiness. It's the perfect amount of easygoing mixed in with some incredibly executed musical ideas that just bring the song to the next level.
"'One Day' kind of crept up on us," shares lead vocalist Andy Chaves. "I remember not having any lyrics and just some melody ideas. No one really thought this one would make the cut for the album." Helping bring this full 12-song album to life is producer Matt Keller, who worked with Lydia, Anarbor, and Redlands, "Ryan, Matt Keller (our producer) and I sat down and wrote the lyrics to it and tracked in less than two hours. I'm glad we went back to it and finished it because it's one of my favorites on the album."
Katastro is also celebrating this new album with a live show on Friday, July 23rd at the Marquee Theatre in Tempe, which features support from Kash'd Out and Barefoot. Buy your tickets here!
Keep up with Katastro
Website|Instagram|Twitter|Facebook|YouTube|Spotify|Apple Music|Soundcloud