On November 1, 2013, 16 female-fronted bands and artists joined forces at the Music Hall of Williamsburg in Brooklyn for the 4th anniversary of the Tinderbox Music Festival. The festival, started in 2010 by Brooklyn-based experimental singer/songwriter Alyson Greenfield, serves as a platform for emerging female artists and musicians. Headlined by art-pop band Deerhoof, the 2013 lineup was quite diverse, featuring a mix of genres such as hip hop, folk, and rock.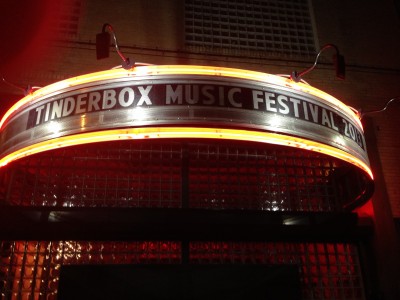 The event had a main stage and the acoustic stage. One of the earlier acts on the acoustic stage that night, Angela Sheik, a Philadelphia-based singer/songwriter delivered an impressive set.  One of the most moving songs was "When Will I See You Again", a Portishead-influenced jam about her uncle's death. Sheik proved musically versatile too, making use of a loop station, flute, keyboard, and theremin. On the same stage later that night, Asian-American rapper Awkwafina stole the show with a highly entertaining performance. Her set was both funny and bold, with her songs referencing a wide array of topics including Janet Reno, flu shots, IKEA, and marijuana. She even made a shoutout to Deerhoof, mentioning that she listened to them heavily as a high schooler.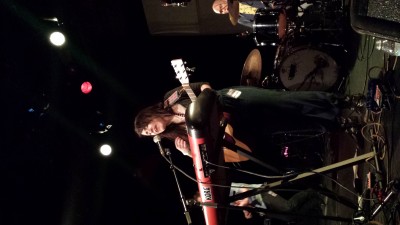 On the main stage, Elizabeth and the Catapult was one of the strongest acts of the night. Lead singer Elizabeth Ziman started off solo on piano, with the hauntingly beautiful song "Thank You For Nothing." Ziman's powerful voice was captivating. She had a jovial stage presence too, frequently smiling at the audience during playful stage banter. The band closed the set with the fantastic "Taller Children."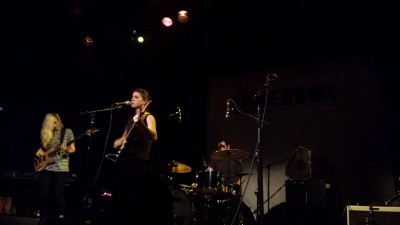 Lady Lamb the Bee Keeper, the stage name of musician Aly Spaltro, also rocked the main stage, with members of band Slothrust. Spaltro proved to be a very talented guitarist with several instances of furious guitar shredding.  Her lyrics were strong as well, as evidenced by song "You Are the Apple" where she crooned that a lover has devoured her heart "like it was strawberry cake." Deerhoof who played the first ever Tinderbox Festival 4 years ago closed the night on a noisy note, with each song louder than the next.  Everything energetic was left on the stage that night.
It was a wonderful fun night that will keep the faith that women can still rock a stage and dominate a full night of music.  Looking forward to attending next years festivities