What makes a DJ truly a great addition to a party? Being able to keep the crowd and everyone else attending engaged. However, in order to connect with the audience, more than the ability to play some records in a good order is necessary.
Setting the tone is important. So important that we've put together our top tips with the help of rockuprockout.co.uk on how to do just that.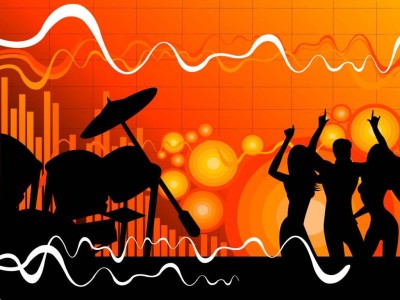 Tips for Setting the Right Tone
First, set the tone. As the DJ, it's your job to set the atmosphere for the party or other event. so you need to know what is appropriate to play. If you need help setting the tone, consider the following.
– What's the event? Knowing what kind of mood the partiers are going for will help you choose the right music. For example, you wouldn't go to a country-western party and play the same songs that you would at a fundraising dinner. Check out the following rules we follow for various types of events.
– Think about whether or not the focus of the party or even is the music. If it's not, then be sure to play softer music that can be enjoyed in the background. You don't want to take attention away from the focus of the event. An art gallery opening should be focused on the art. The people only want background white noise. At a wedding, the dinner portion is a chance for people to relax and chat with the other guests. Take the time to get to know them during this time so you can anticipate what to play later. Whenever guests are talking, play soft music. Just remember that your music is still important – otherwise you wouldn't have been hired.
– If your music is to be the main attraction (such as at a dance party) then you want to play upbeat music that people can focus on and enjoy. Being able to sing along helps get the party moving as well.
– Sometimes things get really tricky. For example, a lounge party or other attraction where movement is encouraged – but not too much – requires a good balance between energizing music and music that is easy to ignore if somebody wants to. Encourage, but don't distract. Find a good groove for people to move to.
– What's the crowd? This is a good time to put your profiling skills to work. You definitely want to be somewhat good at socializing to get a feel for what people like. You can get a good idea of the general tastes of a group by looking at the clothes they wear, the way they style their hair, and even how they talk and walk. Of course, this won't dictate how you play your music all night, but it can help you get off on the right foot.