We appreciate when an artist we touched on before keeps us in the know and gets back to us when their next album is ready for release.  You may remember a while back we introduced our readers to Shaggy Rogers.  Well he is back with some new music to please our ears.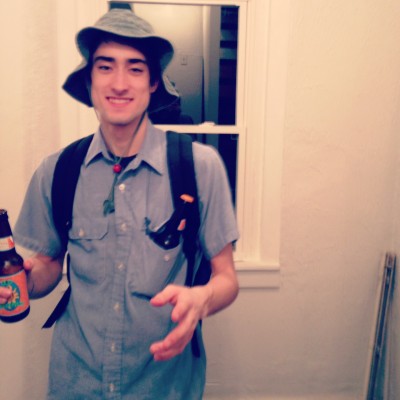 The emcee was born and raised in Philadelphia but has since relocated to the other side of Pennsylvania and settled in Pittsburgh.  Shaggy has created a unique sound using old school hip hop influences mixed with soulful beats and a vocal tone that is extremely laid back.  On the other side of his personality is a talented cook who is attending culinary school, maybe to perfect his munchies recipes.  He has that rare ability to relay his real life into his music.
Shaggy Rogers is ready to release his newest record About Mind.  The 8 track album has a flow that brings back the feel of old school hip hop and soul.  The first song to get my attention, 'Intent' lets you know right from the start that Shaggy is here to lay down some fantastic rapping without any of today's fancy studio tricks.  The beat is laid back to make your head bob as you focus on the lyrics.  'Basket Case' lays down a classic beat with classical instrument sounds.  The production is amazing for an underground rapper.  Then there is 'The Best Act Of Them All' which lets Shaggy rap over a soulful old school R&B beat.  This is a style that throws back to some of my favorites like Tribe Called Quest or Digable Planets.   This music needs to make a comeback and Shaggy Rogers is just the man to bring it back.
Follow Shaggy at: https://soundcloud.com/shaggyrogers-1