To become a truly skilled musician we all know you must practice an exorbitant amount of time.  Pouring over scales and music theory is rarely a fun exercise.  A musician needs to find something that grabs their focus and provides that motivation to put in the work to achieve an extreme high level. A good example of such a skilled musician is Tony Fazio.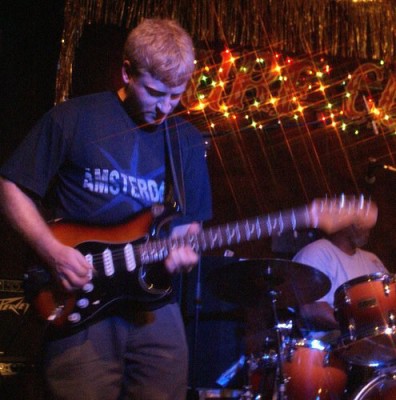 The professional touring and recording musician has been playing guitar for a long time putting in everything he has to master the craft.  Tony Fazio attended the prestigious Berklee College of Music in Massachusetts learning among the best talents in a close setting.  The Blues style is what called out to him most with its exquisite guitar techniques and the freedom to improvise.  He has experienced performing with some of the true professionals of the Blues genre such as Memphis Gold, Bobby Parker, and Charlie Sayles and toured all over the world including the major Blues festivals throughout the US and Europe.  
Earlier this year Tony Fazio released his first solo Blues album Another Way.  The 10 track record takes us on a journey through the beauty still left in the scene.  The opener "So What" sets the tone with a mellow beat and the passionate vocal delivery by Charlie Sayles broken up by amazing guitar work.  On "Something" the guitar attacks right away building up a base for the emotional vocal stylings of Scott Taylor.  There is a Jazz feel here too particularly on the instrumental "Watch Out" which lets Tony Fazio go in any direction he sees fit without the need to allow anyone else to take the lead for a second.  By the time you get to the modest vibe of "Sad And True" your ears have experienced an amazing ride for what is possible with the guitar and a skilled group of musicians.  
The record is available at iTunes at: https://itunes.apple.com/us/album/so-what-feat.-charlie-sayles/id1001367691?i=1001367692&ign-mpt=uo%3D4