Sometimes the best bands develop out of random people coming together for a one-off project.  Talented musicians who may run in different circles can be brought together in a session to record and the pieces just fit.  Such seems to be the case for our recent find 2KX.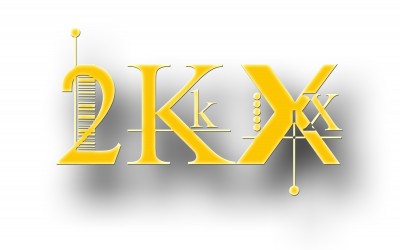 The group was originally brought together in 2009 to work as the international progressive music endeavor 'Lisa LaRue Project 2K9'.  When all the talent started feeding off of each other they knew there was more music to be shared with the world than just one short album.  Keyboardist and leader Lisa LaRue has been around for a while releasing 4 solo albums and several singles.  She has had nominations for multiple awards for her instrumental work.  The new project 2KX was also nominated for "Best Instrumental Artist" at the 2011 Los Angeles Music Awards.
On September 1st, after a 2 year hiatus, 2KX will be releasing the album Sussuration.  The music is full of sound creating a cascade effect of music washing over the listener.  The combination of these talented musicians blends perfectly together to create something epic sounding and huge.
Keep an eye out for the record and more music from 2KX at: http://www.lisalaruemusic.com/