Pop rock singer/songwriter and musician Bev shares their new album Crusher out on all platforms. Crusher came out on May 21st, and has a whirlwind of different influences and different pounds that create quite a diverse listen. The self-proclaimed feminist, musician, science lover and animal enthusiast has created a collection of songs that help to tell different sides of her musical journey.
The opening track "Crocodile Tears" has some interesting jazz and hard rock influences to bring the song to life. I love the ambiance he creates in both the sadness of the horn section and the delicacy of her vocal performance. Lyrically speaking, the song has a darker story to tell, but the overall balance of heavy and light are done really well. "January" has a bit more pep than the opening track, but still great nonetheless.
Check out the music video for "January" right here!
The next track "Madrid" has a more sensual beautifulness to it that really sticks out in my head when thinking about this album. There's a veil of mystery that covers the song, which adds a pretty special element to the song, and the album as a whole.
"Nothing Lasts Forever" is an intricately crafted somber ballad with immense energy to really drive the song to the top of the list. Another powerful song is "You're Gonna Destroy Me." The ending, more specifically, sticks out in my head because of the feeling of freeness and movement she creates in this loosely-structured track ending. I think the powerfulness that the title carries speaks more to Bev as an artist and I feel as though we get an even closer glimpse into her inner thoughts and feelings, which is always the best thing when getting to hear new songwriters.
Her next songs "Chasing Ghosts" and "Bad Bad Habit" are a few other favorites of the album for me. "Chasing Ghosts" is a stunningly crafted piece with an enticing strumming pattern and diverse musical underlays, while the latter showcases her attention to detail in the movement of the song both lyrically and melodically, along with having such a strong and clear message behind it. "Bad Bad Habit" is also another favorite track for me, because we get to hear a little more diversity in her vocal performance, which was really exciting to hear.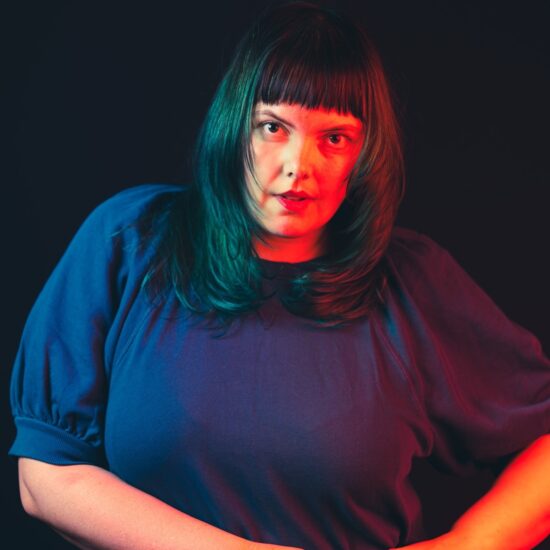 The closing track "Ooh Boy" is another track with some very interesting melodic developments that really help the song stick out. I think the different layers of vocal harmonies also helped the song grow in dynamics and intensity, and I think this track as the closing one for Crusher couldn't have been a better choice!
If you're looking for a more comprehensive visual side of Crusher be sure to check out the album teaser right here!
Keep up with Bev
Website|Facebook|Twitter|Instagram|YouTube|Bandcamp|Apple Music|Spotify