The power of the home studio has made it possible for one man projects to put together a wide assortment of music with raw energy and emotion.  This also allows the freedom to make music exactly the way you see it in your mind without the watering down of other people's ideas and criticisms.  Our recent find Charming Timur is the epitome of this.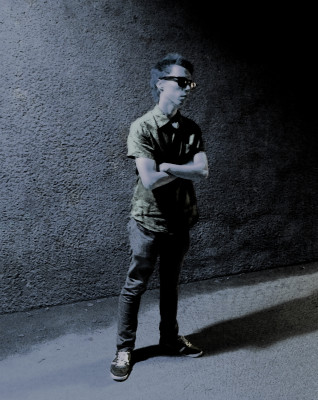 The Helsinki, Finland based musician describes his sound as a musical plane crash not limited to any genre in particular.  The sounds Charming Timur puts forth are in the nu or modern metal arena but there are no compromises here to box himself in to any one genre.  The music is what it is and Charming Timur makes no apologies for that.  That is a beautiful thing.
The second album was released last month.  The title of For The Duration Of Psychiatric Treatment is a very fitting name.  The 10 track record is an all out attack on all the senses.  From the opener "Flanger Effects And Venlafaxine" you know this will be a wild ride of sounds sucking you in.  The raw power of "Armed For A Schoolday" mixed with the interesting keyboard sounds makes for a full on wall of sound that surrounds the listener providing no hope for escape.  Charming Timur shows his depth on "Had Enough" with an almost soothing backbeat accompanied by an aggressive vocal mixed with some great effects.  The aggression heightens on "You Are Next".  The sped up song will have you banging your head in unison right from the start.  Enjoy the music video here:
The album closes with some sludge metal influences creeping in on "Our Day Is Beautiful".  There is a real beauty here that leaves the listener wanting more.
Go take a listen for yourself at: http://charmingtimur.bandcamp.com/