There are many reasons to get into the business of making music.  It is very obvious when an artist does it for the right reasons and aims to share his real life with the world.  The love of music is abundantly strong in our latest find Congratulations Skyler.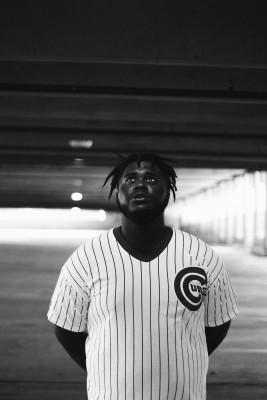 The young artist is based in Orlando, Florida.  The project is the brainchild of Dave Poitevien.  He has also gone by the alias Scott Skyler as well as Congratulations Skyler.  He has been able to build a following by expressing his everyday views in his lyrical stylings.  Skyler has no fear of saying exactly what he is thinking.  He chooses to share his good vibes and good times with any other people that share his love for the art of songwriting.  
Recently Congratulations Skyler released Sum'n Flowz" to share his sound.   The 4 song demo shows off the wide array of influences that developed the original sound.  The opener "Something Flow" lets Skyler spit his lyrics over a mellow beat that creeps into your mind and your ears.  There is some true experimentation on "Vibe'n Song" with sounds coming at you from all angles letting the vocals drive along in a mesmerizing way.  There is so much going on in this one that it takes a few listens to fully appreciate it.  The closer "Milliandos" keeps the exotica going as it seems like multiple songs are blended together to create a sonic wall of sound that there is no escape from.  
Have a listen for yourself at: http://www.soundcloud.com/scottskyler/sets/sumn-flowz