It is great to see a young band work hard and achieve their goals. Staying together is not easy, especially for a band with teenagers in it but the guys in Don't Know Dorothy are a group of young men on a mission.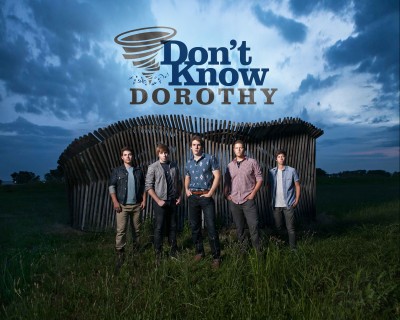 The Kansas City based rock band writes clever and catchy songs driven forward by soulful guitar. All the band members, Luke Johnston: Guitars, lead vocals Dalton Guilbeau: Lead guitar, vocals, Ian Johnston keyboards, lead vocals, Mike Reynolds: Bass and Noah Ryan: Drums are currently college students fitting in touring and writing among their busy schedules. Determination is a powerful element.
Indie Band Guru is lucky enough to be the spot to premiere Don't Know Dorothy's first official music video for the title track of their newest EP "Whatever Comes". Enjoy it below:
Jump on the bandwagon now before everyone else is telling you about this catchy band from the Midwest.
Follow Don't Know Dorothy at:
Facebook- – https://www.facebook.com/DontKnowDorothy

Reverb Nation: http://www.reverbnation.com/dontknowdorothy