We are always on the lookout for new and interesting styles of music. Innovative mashups of different sounds will forever gain my attention.  There will always be artists out there doing it and we hope to help them reach the ears of many.  Our latest find is I.Z. aka IDzeroNo.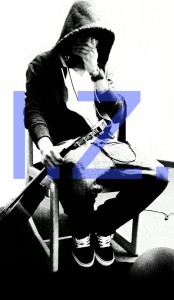 The Alabama artist has a sound that can be considered every genre from Hip Hop to Electronica to Experimental.  His way with noise is a gift as he blends things that normal people wouldn't put together to create something that is all his own.  His persona is an enigma as well.  IDzeroNo has yet to offer a photo of his face throughout his web presence and only gives an artist bio of "To Be Filled, I'm just original for now".
Now I.Z. aka IDzeroNO has released another album of his sound titled Talking Some More.  The 7 track album features a wide spectrum of noise and vocals by an array of friends.  The opener 'Bo Crew Lab' is a perfect introduction to the world the listener is about to enter.  The soundscape is spacey and enormous with influences of the early trance music of the 1990's.  'Motherless Child' offers up a funky soul based feel with smooth vocals and blips and bleeps thrown in.  Each listen allows the listener to focus on a different sound of the spectrum.  By the time the album turns to 'Shapeshifter' and its schizophrenic 8-bit dance beat with spooky echoes mixed in, you are sucked into this world with no hope for escape.  The latest song offered up to us is the all over the place 'Rocking Over Again'.  The sweet beat is simple enough but the vocals are thrust into your brain although most of them are unintelligible.  The purpose of this music is to stretch your mind, and it does just that.
When you are ready for an experience, enter I.Z. aka IDzeroNo world at: www.idzerono.me
Here the record at: http://idzerono.bandcamp.com/