If you have been following Indie band Guru for any amount of time you should know that I love when two genres that seem so different from each other are blended together to create something original and striking.  Let's face it there are new sub genres starting up every day but I think Invasion Of the 9th Planet may be on to something revolutionary.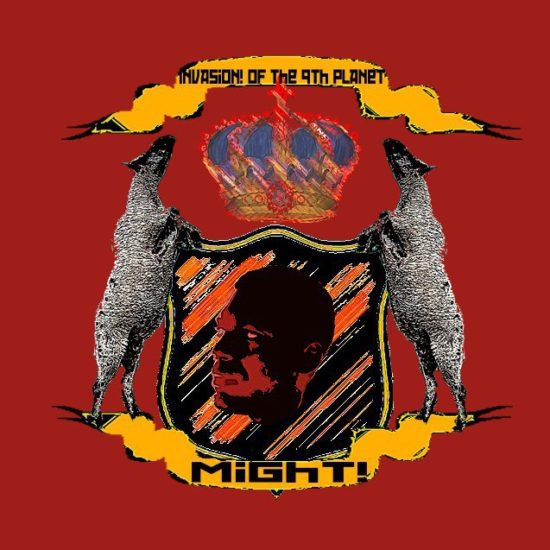 Based in Orlando, Florida the duo of Bag (rapper) and Ryan Hammond (producer) have been bending the rules of the hip hop genre since 2010.  By incorporating styles such as Acid Jazz, Rap, Progressive Rock, and Nu-fusion, Invasion Of The 9th Planet has christened what I will call Acid Hip Hop.  This is no ordinary sound of a couple guys fooling around in a basement studio.  We are tempted to believe the story that the 2 group members are the survivors of a spaceship crash carrying exiled babies in 1994.
Recently invasion Of The 9th Planet released the 6 song EP Might.  This group of songs explores a vast array of influences and blends them together very well.  The first track 'Skaro' is a dark track with experimental sounds punctuated by an impressive rap flow that lets your imagination run wild.  The next song 'Jaws' begins with an almost cheesy Casio keyboard style intro before turning deep and dark and capturing the listeners undivided attention as the wall of sound keeps building.  The duo heads more into New World Jazz with 'Interim'.  The horns take you to a place far away from the standard rap tracks so prevalent on the radio today.  This is music for the open minded willing to experiment with different sounds.  These listeners will be rewarded with 'Might'.  Go get a listen at: http://invasionofthe9thplanet.bandcamp.com/
There are promises of a sister EP titled 'Magic' coming soon.  Keep your eyes out for it.