When a person finds their calling at a young age and has the support of family and friends big things can happen.  Many people say that they really like music but it is the few that truly have a passion for creating it.  Our latest find Lady Cam seems to have all this going for her and is ready to bring it to the world.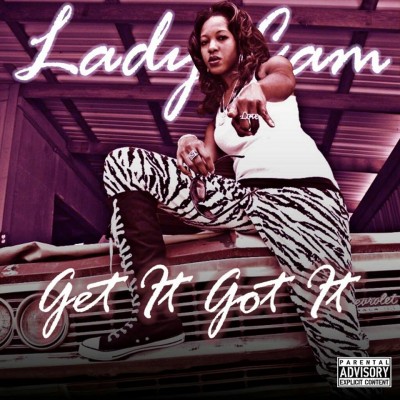 Born as Camille Blouin in Dallas, Texas she was given the gifts that would lead her to a career in music from a young age.  Lady Cam showed a talent for rhyming that caught the attention of her mother who nurtured this talent into a song writing and rap career.  She has written over 100 songs on her own and was gaining notice by other rappers who called for her help.  The skills don't end there for Lady Cam either.  She has mastered music mixing software such as Cu-base, Fruity Loops, Nuendos, and MAGIX as well as Video production software.  The awards have been rolling in and Lady Cam has just completed a 40 city tour.
We recently had the chance to listen to Lady Cam's 9th album called Get It Got It.  The 9 track record has all the elements of an album that is ready for the mainstream rap world.  The opener "Get It Started" does just that with its party anthem lyrics and speedy melody to get anybody fired up.  On the title track "Get It Got It' Lady Cam fires out lyrics over a popping electro beat that will get in your head immediately and have it bopping along.  The album continues with songs such as "Never Give Up. "On The Fly" and "My Story" which highlight the writing talent and freestyle that Lady Cam can spit that are relatable to her fans.
Go enter her world at: