The music industry has exploded into an even more crowded world with the independent artists now able to get their music right alongside the big players on sites like iTunes and Amazon.  What this really means is that a musician has to make a statement and stand out from the crowd even more than ever.  Talent is of course a necessity, but blazing a new path will help immensely.  Our latest find, Lisa Lim, has both going for her.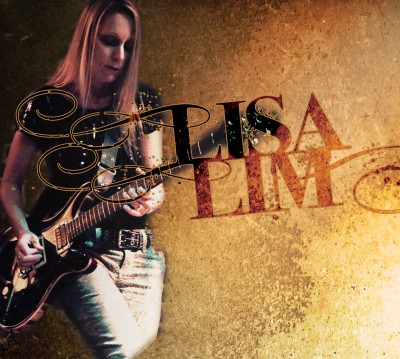 The Virginia native has mastered the guitar and is in fact a columnist for magazines such as Premier Guitar and Guitar Girl as well as being a faculty member for the National Guitar Workshop.  Lisa Lim uses this immense talent to explore many genres and blend them into her own unique style.  There are touches of rock, blues, punk, country, and even contemporary Christian.  She has the ability to let go of convention and blur the lines to suit her mood.
Lisa Lim has recently released her sophomore record, a self-titled album that breaks out of any mold to showcase her innovative style.  Through the 12 tracks Lisa takes turns embracing each of her influences which range from Beethoven to Jimmy Page.  The opener 'Superstitious Mind' is a bluesy track with a hard rock feel.  Lisa shows off her voice and its raw energy as well as melting faces with fantastic guitar riffs.  The song 'Perfect Fit' jumped out at me as a strong alternative rock track that demands attention.  The driving guitars and drums lead the listener on a powerful trip.  She slows it down with the ballad rock track 'Our River'.  There is feeling that exudes from this song.  The vocals are soulful as Lisa seems to open up her heart for every listener to see.  The closer 'Manic Energy' is exactly what you would expect with that title.  Hold on tight and enjoy the ride.
Go get a listen for yourself at: http://www.lisalimmusic.com/