There are times when I like to dive into something completely different in my musical journey.  Growing up on grunge and alternative rock, guitar, bass, and drums will always be at the forefront of my mind but when I find music utilizing other instruments as the focus it does catch my attention.  That is exactly why I have been listening to Nuttin' But Strings recently.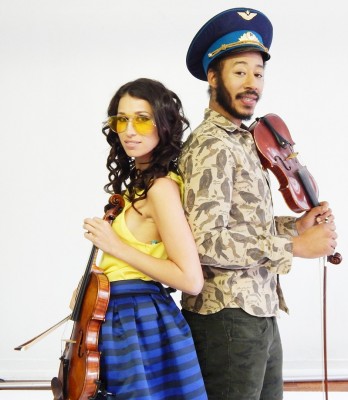 The duo made up of founder Tourie 'Bastet' Escobar and Sarah Charness uses dueling violins as the lead mixed with an assortment of backbeats to create a truly unique sound experience.  Nuttin But Strings has impressed with their music earning two separate Emmy Awards.
This year the duo released the album The Show Must Go On and plans to tour the show and expose their sounds to even more fans.  The energy that they produce is mesmerizing and will keep you in awe of what they are able to do.  A track like "Thunder" attacks your ears and drops your jaw.  The beuty of the violin is shown on songs like "Broken Sorrow".
Get an introduction to Nuttin But Strings with the video below: