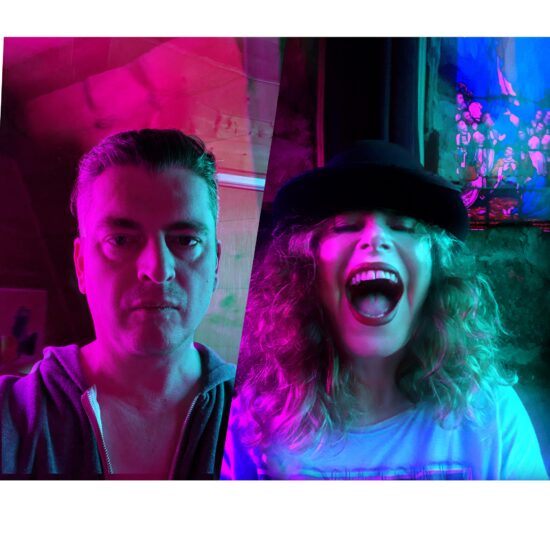 Old school conceptualism in pop music has never really gone out of style – it merely comes about in waves, fading in and out of popularity as new generations find ways to embrace postmodernity in their own right. READY, STEADY, DIE! don't mind dabbling in such compositional elements when they're developing an idea, and that much is definitely easy to pick up on when looking at the music video for their new single "Kiss It." This is an act enamored with avant-gardism and yet too entrenched in discipline to give us anything that would fall outside of the realm of accessibility.
The riff that comes barreling out of the shadows in the chorus of "Kiss It" is one of the more engrossing I've heard from an indie outfit lately, and it's not supported by electronic faceting alone. Truthfully, I think this is one of the more organic works that READY, STEADY, DIE! has released thus far, and their utter rejection of obvious nods towards the surreal pop movement in the underground makes their experimentation all the more exciting here. They're not trying to join up with a crowd, but instead looking to pierce our minds with something we might not have considered palatable otherwise.
This vocal is thirsty for the violence of the percussion, but it's so busy chasing after the hook that we never get to see a proper showdown between the presence of the verse and the virtuosity of the drumming. This only makes me more curious to see READY, STEADY, DIE! live at some point soon, primarily to hear how they adapt this studio work for a proper performance. There are multiple different ways that it could be done, but I like the idea of them pushing the boundaries of this material just to see what they can do with it outside of the recording studio and its arresting restrictions.
"Kiss It" offers us an imposing look for READY, STEADY, DIE! that does their brand justice for sure, and although it's much darker than the first two singles from their album Accidents, I think it's got the most well-rounded structure for sure. To some extent, you could say that READY, STEADY, DIE! are the thinking person's pop act and be one hundred percent in the right; on the other hand, what they do is too outside the mainstream to be broadly labeled, as their direction is headed away from anything I would describe as either mundane or wholly predictable. In summary, they're a duo you need to be paying attention to.