When you truly believe in your talent it is acceptable to have grand plans for your success.  At the same time you must put yourself on the right path and do all that is necessary to keep yourself on this track.  We recently came across a truly dedicated musician that is building on his future daily.  Welcome to the world of Shayan.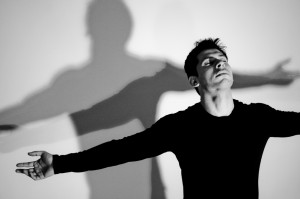 The man known to his friends as Shayan Italia was raised in Secunderabad, India.  He attended the prestigious Doon School where he acquired a Bachelor's Degree in International Trade Practices.  His life was changed drastically at that time when both his parents passed away in the matter of 1 year.  Shayan then moved to the United Kingdom to continue his education in his true passion music.  He received Bachelor's Degree in Audio Engineering and Masters Degree in Music Business Management.  His next move was to become a songwriter but quickly turned to performer when he realized that no other singer could put the soul into the music like he could.  The decision to record his own music was made.  To raise the money for this Shayan became the first person in history to auction a portion of his future music album's earnings on eBay. He raised US $18,000 in 7 days.  This proved that others believe in his success as much as he does.
The big plans continue as Shayan sets up for the release of his debut album Feel, scheduled to hit North America on Mother's Day 2014.  The music is finished but the artist will be using the long lead time to get his whole story and ethos out there.  The plan is to hit the ground with an explosion.  We were able to get a listen to some of the pre-release tracks.  The first track 'Armour Of Love' showcases his heartfelt voice and the energy around it.  This is a beautiful love song.  With song titles such as 'Joy', 'Soul', and 'Reflection' it is obvious this is more than just music to Shayan.  These are songs of meaning held close to his heart.  On 'Gelareh' you can hear some of the Indian music influence mixed with pop and musical theater.  The title track 'Feel' is more of a pop rock song with a full wall of sound behind the story that Shayan spins.
It seems like this project is definitely on the right path and we look forward to seeing the full roll out of the next great UK pop star.  Go enter Shayan's world at: http://shayan.wpengine.com