***Guest post from Will Carpenter of LA band Ships Have Sailed
My band Ships Have Sailed and I were lucky enough to be invited to perform at Indie Week Canada this year. For those who may not be familiar with us, Ships Has Sailed is based out of Los Angeles, California and traveling internationally to play a showcase can be a little daunting, especially when the location is Toronto in November (brrr…) but I was struck by the consideration that Indie Week grants international artists, who are guaranteed at least two showcase slots.

It may seem like a small thing, but it was a nicety that immediately made me want to say yes to the opportunity, and I'm so glad I did! To put it all in perspective: we were invited to perform back in April – the conference is in November, so you have to commit well in advance in order to secure your slot in the lineup.

Fast-forward to the days leading up to the conference itself, and I was excited to get an email asking if we were free to play the opening night party. The thing was, our flight was scheduled to land at 7:15pm that same night and, of course, flying internationally we needed to deal with customs, hotel check-in, etc. I responded that we'd be excited to play, but shared the scheduling challenge with Zach (who was our main point of contact on the booking side) and he was super gracious about finding us a slot that would allow us to play…it wound up being an amazing night!

We played a total of three sets at Indie Week 2019, the first was at Revival for the opening night party, night two was at The Piston, which is a really cool room and a great experience despite some technical difficulties, but our hands-down favorite was our Friday night set at Supermarket. If you're ever in Toronto and looking for a great venue (which also happens to have amazing food) check this place out! We had a receptive crowd both in the venue and also passively listening on the restaurant side of the wall. Finally, the sound was incredible, both on and off the stage!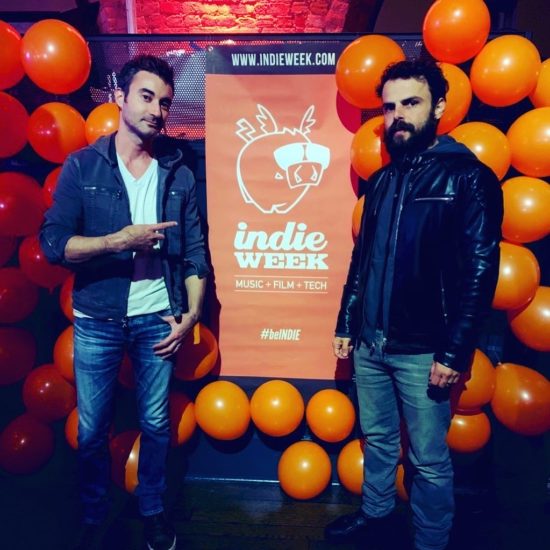 Each day of the conference was geared towards a different facet of the industry, which I thought was really clever. Thursday featured artist lifestyle, radio, and live performance topics, Friday was centered largely around marketing, brand and artist development, and Saturday was focused on the areas of Sync, A&R and some of the more technical aspects of the business. From the perspective of an attendee, this was really helpful because it allowed my brain to sort of stay in one lane for each day without having to completely switch gears.

The first day of panels (Thursday) were held at Revival, which was the same venue as the opening night party. I have to say the venue itself was a little awkward from a conference perspective. The next two days of panels were held at The Thompson Hotel, which was much easier to navigate as far as moving from one panel to another and having a hallway area for folks to gather and chat afterwards with the panelists.

All in all, we had an amazing time at Indie Week. We met countless artists, journalists, radio programmers, and industry professionals, and our showcases were fun and well attended. For any indie artist trying to gain some visibility and traction, I would definitely recommend you submit to perform at Indie Week 2020. I want to especially thank Darryl Hurs and the entire conference staff for inviting us to be a part of such an amazing event!
*Keep up with Will and get some free Ships Have Sailed music HERE.