The debut single from The Funklabb, "Mama Said No" ft. Myah Marie is a sexy electric pop track with a twist. It embraces some subtle western vibes and hints at an extraterrestrial love. Paired with innovative production and catchy lyrics, this is one of those unique, must-listen tracks.  
Brooklyn-based producers and songwriters Ed Lawson and Wes Davis are the duo behind The Funklabb. Together, they've worked to create music for artists like The Notorious B.I.G., Will Smith, Sharissa, and Allure. Now the two are making their own music as The Funklabb, a project that is just as much about soul as it is sound.
Watch the video for "Mama Said No"
The lyricist behind "Mama Said No" is Myah Mari, a background vocalist who has worked with artists like Britney Spears and Miley Cyrus. Myah also sings "Mama Said No" and stars in the track's music video.
"We've had this track for about two years before we decided to forward it to Myah. After hearing, and feeling what Myah put down on the first two tracks we did together, we knew Myah had the missing piece on a track like 'Mama Said No,'" Ed Lawson says.  
Myah's lyrics are undeniably fun, catchy, and just the right amount of edgy. Paired with a dynamic instrumental that drives the track through highs and lows, this track is full of energy. It's the kind of track that you'll want to play on repeat and dance to.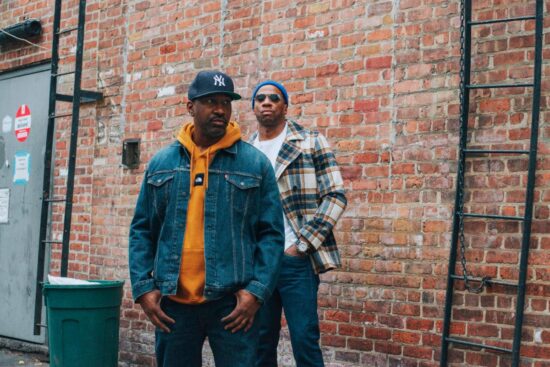 The "Mama Said No" music video is just as fun, sexy and unique as the track itself. It opens with a backdrop of the wild west, a faux tumbleweed, and some impressively campy costuming. The video constantly refers back to themes of danger and extraterrestrial life, giving it an unexpected twist.
We decided to release 'Mama said No' first to introduce The Funklabb to the world with a song that not only makes you want to move your body but has depth musically, lyrically and definitely vocally." Wes Davis says.
There's no doubt that "Mama Said No" is an impressive debut track. With The Funklabb planning to release more singles this year, we're excited to see what other exciting tracks will are to come.
FOLLOW THE FUNKLABB
Instagram | Twitter | Spotify | Apple Music | YouTube | Website