Theophilus London recently dropped his album Bebey on January 17th! Starting off the album is "Leon" (ft. Kristian Hamilton) with a laid-back R&B and hip-hop approach that also intertwined some classic soul melodies and modern mixed vocals. Having the vocals stacked on top of each other like they are was executed very well while keeping the chorus of the song simple and catchy.
"Marchin'" holds onto that modern influence through the percussive instrumentation and the addition of a horn section. This song and "Bebey" have a reggae tempo driving the rhythm, which blended the two songs very nicely. "Bebey" kept things interesting with its catchy walking bassline and balanced harmonies. This sensual feel song is paired well with the chill instrumentation which made for a great listen. The other version of this piece on the album kept up in its energy, but with a sleek addition of a vocal line that mimicked that walking bassline melody.

"Only You" (ft. Tame Impala) had a fuller band sound with the addition of the reggae driven rhythm. Only you can put out this fire burning in my soul… is such a simple hook, yet so beautifully executed.

"Cuba" and "Pretty (ft. Ian Isiah) were my favorite songs hands down! They both told such a powerful story while keeping this energy to the songs that made you want to get up and dance. this was my favorite song hands down. I felt like it was telling such a powerful story but something I could get up and dance to. Spacing both of these songs out within in the album was a very smart move because I felt that it brought the listener back to the core sound to keep from straying too far. 
"Give You" (ft. Gemaine) brought a more retro perspective to the album while holding onto their strong hip-hop influences. The smooth R&B vocals did a great job of breaking up the songs to keep from being so heavy.

"Seals" (ft. Lil Yachty and Ian Isiah) introduced some more delayed vocals with more ambient tones that really took the album to the next level. The blend of the vocals with the instrumentation is so enticing from beginning to end. Later on in the album, we hear a solo version of this song which later off the heavy reverb vocals, but had a more acoustic singer/songwriter vibe to it. "Whiplash" (ft. Tame Impala) brought a harder sound that was a little more aggressive yet impactful in delivering a high energy performance.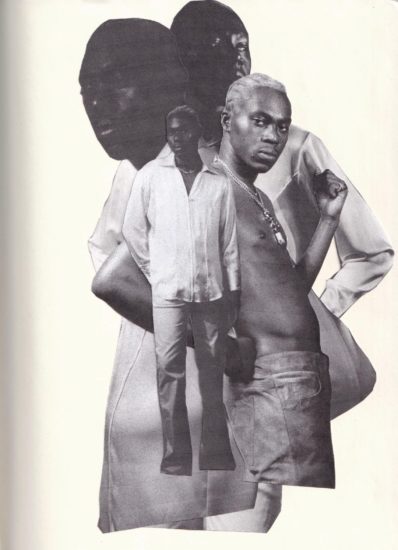 "Whoop Tang Flow" (ft. Raekwon) wasn't my favorite of the album. It didn't feel there wasn't a purpose or story-line to it, but the production of the song was executed very well.
"Revenge" (ft. Ariel Pink) ended the album with a little bit of something from every other song in such a tasteful way and really rounded it all out. Bebey offers the audience old school influences with a modernity that translates perfectly in 2020. I think Theophilus has such a unique and ear-pleasing sound so being able to be exposed to their music was such a neat experience. 
You can find Theophilus London on Instagram and Twitter!