Irish Alternative rock trio Ugly Beautiful are stoked to share their newest single and music video "Sunrise." Ugly Beautiful continues to blend their alternative rock sound with bits of indie and grunge influence, making their sound very much their own. Bringing this fantastic sound to life is lead vocalist and guitarist Kieran Lane, bassist Galagher, and drummer Falender. 
"The song tells the story of two people trying to help each other through this relentless, confusing, every distracting world that we live in," lead singer and guitarist Kieran Lane tells listeners. "It's a conversation – one person caught in their own thoughts, the other trying to help them get out of it. The chorus is a reminder to live in the moment – to acknowledge what's happening right now in the present." 
"Sunrise" starts off with a clear direction into what becomes an incredible listening experience. I loved the energy right from the beginning. They managed to create some thought-provoking lyrics that work well with their hand-crafted melodies. Only to be enhanced by their musicianship through their harmonies and beautifully executed song structure. I especially love their ability to increase the tension and build-up to this huge ending to the song, which just fits perfectly for both the music and the animation. 
Watch the video for "Sunrise" below
Helping to bring their music video to life is animator and artist Aaron Wiley. "We were delighted to get visual artist and animator Aaron Wiley on board to bring a visual element to the music because often the merger of sound and visual mediums can create something much bigger if you strike the right chord. Aaron has done an amazing job, taking things to a new level altogether. His story brings a new perspective to the song which is exactly what we were looking for. It's a feast for the senses," they share. 
"The video features a man working in a factory, going through the grim motions of life," they share. "A light shines through the mundane, showing him a different way to see the world, and how to overcome the rut in which he finds himself. The dreamy psychedelic sequences are the sunrise within the music video. "
Overall, I thoroughly enjoyed their ability to mirror the same intensity that they created musically to the visual aspect of the song, and I don't think the video could have told a clearer story, so hats off to the entire team!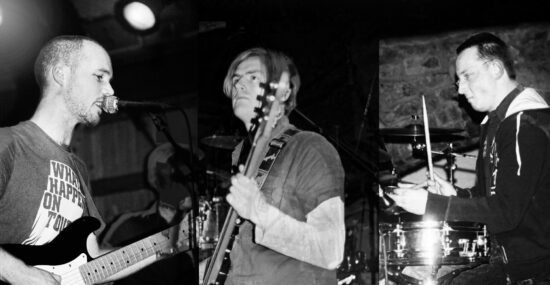 Keep up with Ugly Beautiful