-Guest post from artist manager and digital marketer Atreyue Ryken
PR can play an essential role in any young band's career path, but one mistake a lot of artists make is the timing of partnering up with a publicist and making sure that they're working with the right kind of publicist that fits their goals.
In this article, I'll include some of the essential checks I go through when considering PR outreach for any new client.
1. When You Have New Content To Promote (With Enough Lead Time)
Without new content, a publicist doesn't have that much available to actually promote. The best time to start considering a new publicist is when you have content in the works that you want to heavily push into the public.
The most common example of content for PR is an album rollout, which can include press for single releases, music videos, interviews, features, and anything else that can be done to get the word out before the album's release. Often publicists will also promote an upcoming tour that coincides with the album rollout, to both advertise the tour and help get the right members of the press out to your individual dates.
One important factor attached to new content is lead time. You could have the best album in the world, but without proper lead time, it could be extremely difficult to get it in front of the best possible people.
Working with a new publicist for new content to promote is really only worthwhile if you give them a lot of lead time. Even the best publicists can't land you the right placements if they get your songs or video content with just days ahead of their release. It's recommended to try to at least have four weeks of lead time, but the more the better in terms of planning and strategy.
Content can also come in the form of one-off single releases, live music sessions, and tours.
2. When Your Band Is Ready For Their Next Career Move
Getting your first publicist can be a big step for a band, and it should be taken seriously when deciding on the best time to add one to your team. Partnering with a publicist isn't an easy solution to getting your name out there, and will still require some work (and money) on the part of the band.
The most important prerequisites include:
● Strong social media presence
● Streaming numbers with decent growth (especially in markets outside of your hometown)
● Your band's 'story'/bio loosely structured
● Some regional tours planned within the year/around the release
● A budget (See Part 3)
Publicists can, of course, help you craft band bios and pitch your story to journalists and publications, but bands should be able to do their part in answering the "why?" question when it comes to releasing new music.
If all of these prerequisites are in order, you'll be in a great position to get the most out of your partnership with your publicist.

3. When You Have A Budget
Publicists aren't free, and you will need a bit of a budget depending on your PR objectives for your project.
Most bands are ready to take on PR after they've had some time to treat their music like a business start-up. Start ups require a lot of effort reinvesting profits to promote growth. Just as you'd save up your earnings to print merch, buy new gear, and record in a studio, you'll want to allocate some of your budget toward PR efforts as well.
Another way to think of your PR budget is alongside your creative budget. When figuring out what you'll need to spend money on, you'll want a good ratio of creative budget (recording, instruments, production, etc), as well as promotion budget (PR, marketing, advertising, etc).
There are a few ways to break up this promotion budget, and if you aren't releasing through a label, you'll want to be judicious about the exact spend breakdown. I try to allocate one to one
PR and paid advertising dollars, as earned media and paid media have their own pros and cons.
Why Add A Publicist to Your Team
If your band has all three of these prerequisites under control, you'll be in a great position to start working with a publicist.
Publicists can be very helpful because there are only so many hours in a day, and while some bands may think that they can handle their own press outreach, publicists have dedicated time to spend on your campaign, and already have pre-existing relationships with journalists, managers, and labels so that they can make the most of your release.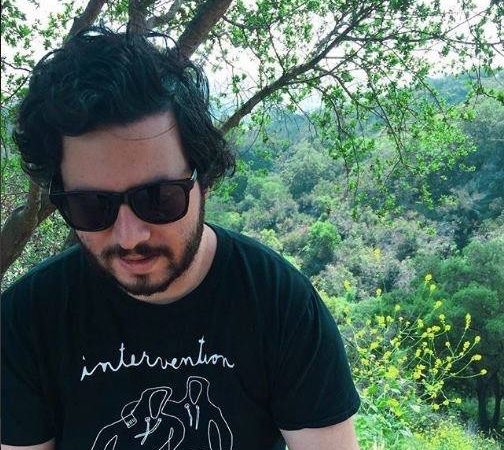 Atreyue Ryken is an artist manager and digital marketer. He has over 7 years of experience in music press and PR.
He's recently worked with companies like Warner Bros, HBO, Alternative Press Magazine, and Eventbrite, and has been helping develop artists and grow their careers under his independent company Restless Artist Management.