There is no better way to become a better musician and performer than by just getting out there and performing.  Some shows, especially, the early ones, will not be the best but if you are able to take a lesson out of each performance you will naturally get better at it.  Our latest find Sean Mullaney is well aware of this fact.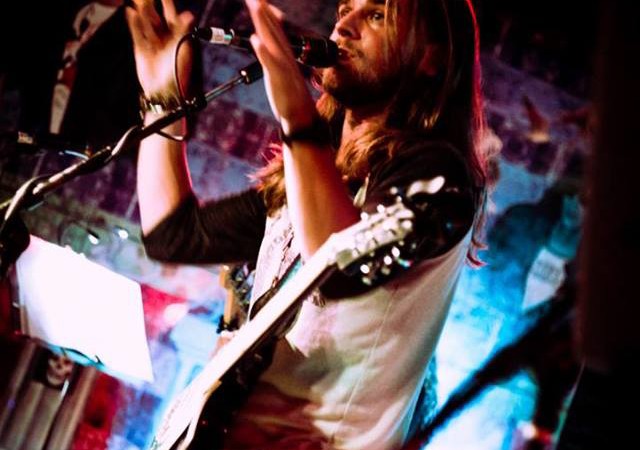 The rock vocalist from Phoenix, Arizona has been out there putting in the hard work.  Sean Mullaney has performed over 1000 shows in the last 10 years of his career.  During this time he has built up some of the best pipes we have heard in the rock scene in a while.  His style harks back to the classic days of rock and the joy of hearing a talented singer in front of the mix while the band grooves in the pocket behind him.
This past summer he released his Lines EP with the help of songwriter Billy Cioffi and producer Olivier Zahm.  Right from the opening notes of "Steppin Outta Line" you are brought back to a time of classic rock and a deep bass sound guiding you through.  When the chorus hits Sean Mullaney shows the amazing high notes he can hit.  A softer side is shown on "Summer In December" where the slow and pretty melody accompanies the laid back vocal delivery.  The other 2 songs "Man In White" and "Get Mine" bring the rocking back with a vengeance.  I can't say enough about the vocal performance on this record.  Memories of singers from Robert Plant to Chris Cornell come to mind and I am not very free to compare anyone to those greats.  
Come learn more and take a listen for yourself at:
https://seanmullaney.bandcamp.com/releases
https://itunes.apple.com/us/album/lines-ep/id1032256692