This is a very interesting and difficult time for musicians. We always try to put all our effort into what we do but currently, there are governmental restrictions on what we can actually do. Hopefully, we can all take this time to appreciate all the things we can do when things get back to normal and get rid of the frustration we had with those sometimes monotonous tasks.
The touring bands that always complain about the stress and difficulties of being on the road now have no tours or even local shows to play. This is a big loss both to the income of any band but also a loss to the joy of playing their music to a crowd. The personal connections made with fans and living that rock star lifestyle are all put on hold as social distancing regulations are in place.
Now the focus must be moved to making connections virtually. Many bands have been performing live concerts online in front of their computer screens instead of a swarm of adoring fans. This can be a mental challenge in addition to all the technical challenges we all must now figure out on our own. There is no crabby sound guy to be pissed off at when you don't sound good. It is all on you now.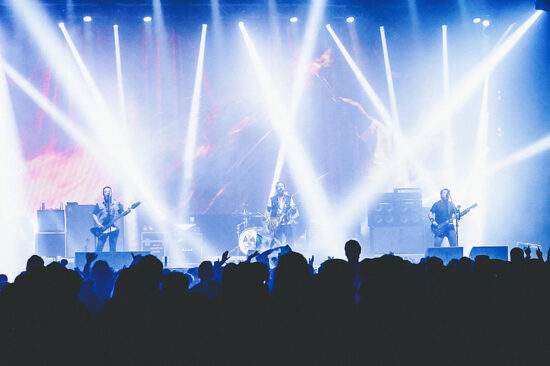 Other things from the road are also put on hold. Personally, I always liked to stop in at some of the random casinos we would come across on the road. Playing games of chance among other random people always seemed to help connect me with the places I had been and the people I had met. Fortunately, I did discover places online to satisfy this craving. You can now find an online casino with live dealer that replicates the atmosphere and excitement of gambling among real people.
We all must adjust and now connect with old fans and potential new ones online. Social media must become a daily chore for any artist wishing to keep their career moving forward during this time. The bands that are having fun with it have had some major success. Remember the fans are missing live shows and interaction as much as you are. It is a win/win for all music lovers involved. This new access to the artists they love has added a new level of fandom.
So take the time to truly appreciate the things we can not do now BUT also appreciate the new easy that we can connect through music. Fan connections made now may well be the super fans when we can get back on the road and to their town. Ask them for help and they will help drive success in the future.