Before the world and the music industry came to a screeching halt last week, I had the opportunity to be a part of the Colossus Music Festival in New York City. The conference and festival were set to run from March 11th through March 15th with artists from all over the world. The Coronavirus chaos launched a huge disruption into the plans. Bands and panelists were forced to cancel and then by Friday full events and venues were forced to close.

Fortunately, I made it out on Thursday to catch some informative panels and performances. One amazing show that truly stuck out was from Australian artist Jaguar Jonze. The multi-talented artist had recently performed in front of millions as part of Eurovision AustraliaDecides. A performance in which she dislocated her shoulder. This only intrigued me more so I made sure to make it to her US debut on Thursday, March 12th at Bowery Electric. I was not to be disappointed.

Jaguar Jonze dominated the stage even without the large crowds she has become accustomed to back home. The energy was immediately infectious and the people in the room took notice. As she went from playing flute, to guitar, to bouncing around the stage, the attention was solely on the music and the art that was in front of us. This show will be a memory that anyone there will be bagging about as Jaguar Jonze hits mainstream success in the not too distant future.

Even more honored, I had the chance to chat with Jaguar Jonze before the show. Here is some of our conversation: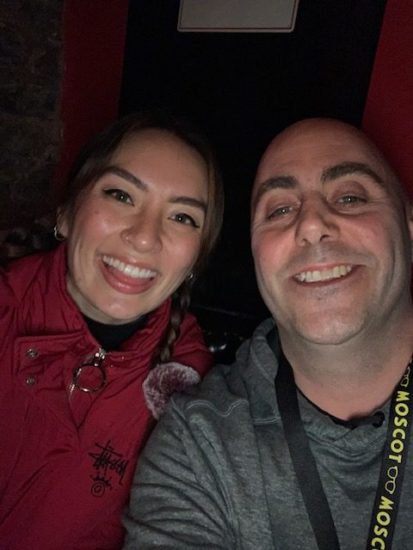 When asking about the name jaguar Jonze she explained that fans had given her the name due to her stage persona being so different than her everyday life. A mysterious cat became who she is organically.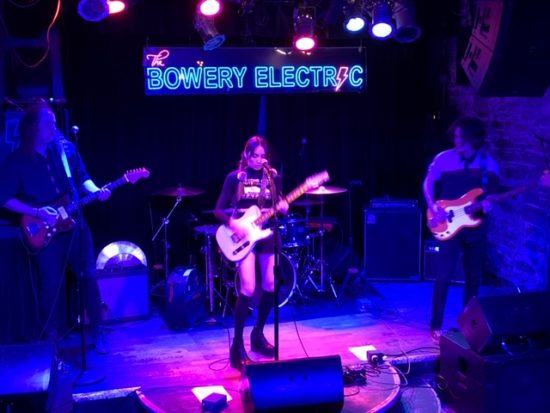 She explained the other Jonze personas as well. Spectator Jonze is an illustration project where she interviews individuals and then a colorful portrait comes together of what was shared. Dusky Jonze is a photography element where she exposes the reality and beauty of bodies that should be celebrated in every form, bumps and all.

When asked to describe her sound, the atypical response was 'spacy cowgirl'. That could be a perfect description. According to Jaguar Jonze this sound is influenced by a wide array of artists including Johnny Cash, Sharon Van Etten, Angel Olsen, The Last Shadow Puppets, and War On Drugs.

Music for her is like a conversation with herself. When she stops creating she stops talking to herself and loses the mental well being she wants to be at.

She explained the February shoulder injury during the Live National TV final of Eurovision AustraliaDecides. It happened at a moment that seemed so innocuous in her primal performance. Just leaning on her shoulder and then it popped out. She managed to drive on after spending a little extra time on the floor due to the fact that she couldn't get up. After taking the actual video to her doctor he was able to pick out the spot where the shoulder popped out and then popped back in. After questioning how this could happen on live TV, she just said "no' let's go and crush it. Still 4 months of rehab to do.

She stays true to herself and is fine with playing the long game. Her advice for other unique artists is to be authentic and keep doing what you do. Eventually, people will fall in love with your world, but that takes time.

She was depressed with the SXSW cancelations but still planned to continue her US tour through Houston, San Francscothe world pandemic and make the best of the situation. It is a weird and unknown time where we will follow the new hour by hour. (Unfortunately, all shows were canceled and the band had to find a way to get a flight back to Australia before all international flights were grounded.)

She gave us a deadline for a new EP due out in April. It was done and dusted back in Australia and is ready for the world to hear. We are definitely waiting impatiently to hear it.

Learn more about Jaguar Jonze and keep tabs on the new release on her WEBSITE and social media channels.