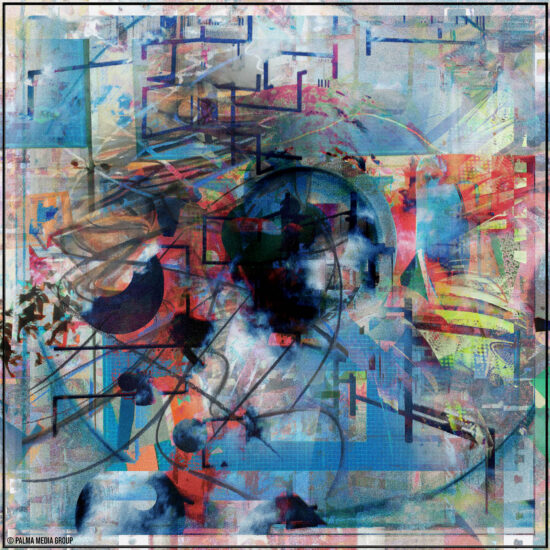 Hip-hop is bigger than a hook, and if there's one artist out there to prove as much this spring, I think it's N.C. Palma, whose new single "Morning in the Dark" is as multilayered a pop spectacle as I could ask for as a critic. There are a lot of dimensions to the poetic content in "Morning in the Dark," and the substance of the song doesn't really start with the lyrics on their own. Interrelated with the instrumental fabric, the words here project a vibe while the beat gives it some context; the rest unfolds before us in a real-time harmony.
There's a strong pop crossover feel to the rhythm in this single, and I would even argue that it would sound even better if it were remixed with a slightly headier bassline, just to make it club-friendly. The versatility of this arrangement almost demands a couple of remixes just to feel out the depth of the artistry that N.C. Palma is sporting in "Morning in the Dark," but as it stands here I think that its balladic properties wind up being the biggest element we're made to focus on in the grander scheme of things. 
Palma's delivery is pretty emotional, and I get the feeling that he gets something out of the insular surroundings here that allow for him to be a lot more intimate than he would be in a different setting. He's framing his words with a pretty minimalistic instrumental concept, but what's backing him is strong enough to evoke ideas that the lyrics in this single are really only able to imply. This is a man who will use anything and everything within his reach to get a point across to his listeners, and in his efforts, he's coming off rather efficient, especially when looking at his closest relevant competition. 
I think my main takeaway from "Morning in the Dark" is that in N.C. Palma we have a diversely influenced artist who is putting his heart on the line when he has to, and his lyrical development has an opportunity to grow into its own as long as he sticks with the formula producing this piece. He sounds very much in his element in this single, and I would love to hear what he's going to do with something a little harder on the beat and less surreal in terms of its general melodic disposition.