Sharing their first single of 2021 is indie-rock London-based band Tricky Susan with their song "Grab." Described as a "post-punk melodic track that combines the band's signature style with relatable and conscious lyrics," this new single seems to capture the very essence of the band to a T!
The band includes lead singer Camilla, guitar player Don, bass player John, and drummer Val. All four of these musicians come together with their personal styles and experience to bring their uniformed sound to life. The instrumentalists bring their signature angst and grit to the track, while Camilla delivers vocals full of character and attitude.
Catch the official track here!
"Grab is focused around the feeling of continuously giving and waiting for our love to be seen and appreciated," Tricky Susan shares. "Those moments when you're so desperately in love that you are willing to wait, and keep on waiting, for whatever minuscule, lackluster token of love, that might eventually come your way."
This grunge and punk-rock track also has an official music video coming to fans soon, so be on the lookout for it! "Grab" catches the dirty and heavy essence surrounding their genre, which I really appreciate. Camille has some pretty interesting vocals, and while it's not a style I gravitate towards, I can appreciate the energy that she feels when she's performing. I do feel at times the form blends just a bit too much because the sections arent quite as defined as they could be, but overall, this loosely structured track makes for a free, yet unique listening experience.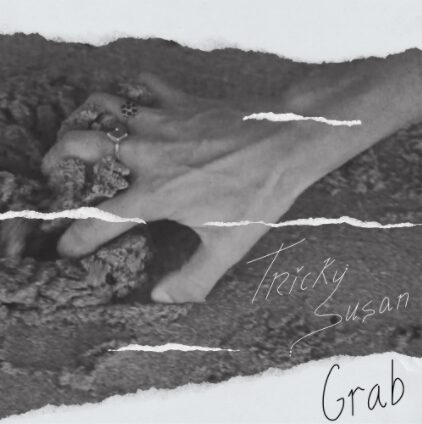 "We cannot wait to get back on the UK gig scene when it opens up again this summer. We are genuinely so excited to be stomping the floorboards of music venues once more." Tricky Susan tells fans. "After this single we plan to keep on writing new music, releasing it, playing bigger venues, and stumbling across more fun-loving Tricky Susan fans of course!" So if their sound suits your fancy, keep up to date on everything Tricky Susan right here!
Keep up with Tricky Susan