On Thursday, July 25th Chase Atlantic concluded their massive heading, Phases Tour, with special guest Lauren Sanderson at The Fillmore Silver Spring in Baltimore, MD. Scaling across the United States for over a month, this act has been captivating fans across North America with their high octane and larger than life performances.
Carefully choosing Lauren Sanderson as an opener, her performance perfectly set the stage for an energetic night. Joined by Chase Atlantic and a ton of alcohol, the first song kicked off the evening with a bang. It was nearly impossible to make it through her set without dancing along.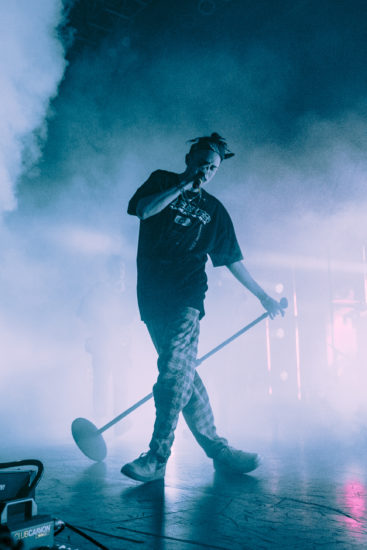 Then finally the moment every fan had waited for, Chase Atlantic took the stage. I was lucky enough to catch the first day of this tour as a fan, and the last day as a photographer, and each night the reaction from the crowd proves that this act is truly all that. Fans erupted into dance as Chase Atlantic gave them a performance worth getting sweaty to.
Always with an aesthetic entirely their own, Chase Atlantic makes sure their sets stand out and compliment their genre-bending music. Each song set the tone for the next, keeping fans happily singing along into the night. Playing a variety of fan favorites as well as new hits off of their recent release, PHASES.
While the North American leg of the PHASES tour is complete, the act is gearing up to hit the UK and Europe in October. With all of the success of PHASES release, you can rest assured that if you missed this tour, they'll be tearing through your hometown again in no time.
Photos by Elise O'Leary