We all take different journeys to creating our own music. Some of us have early life experiences that almost pre-determine our trajectory into the world of music. Our friend Dez Money is one such person. We are seeing the results now with new songs and excellent videos to accompany them.
We caught up with the talented singer-songwriter for an interview to get deeper behind the scenes. Enjoy:
First off, what is it that draws you to create music?
Dez – I was surrounded by music growing up. My whole family has always been very musically inclined. The feeling I get when making music is like nothing else. I love it. It's the best feeling in the world. It's rewarding to be able to make songs that I want to hear. It all starts with an idea in my head then one thing leads to another and it turns into this magical experience where each idea builds onto each other and connects like a sonic puzzle.
How would you describe the Dez Money sound?
Dez – I think my sound ranges from all the different influences. I try not to box myself into a certain sound or genre, so it keeps things interesting and always gives me a challenge to try something new. My goal is to expand my horizons while staying true to myself. One thing that stays consistent is the honesty and vulnerability in my music. I put my all into it.
Which artists (besides your dad) have had the biggest influence on you?
Dez – There are a lot of artists from different genres that have influenced me. Growing up, my family was always listening to The Beatles, Led Zeppelin, Jimi Hendrix, Pink Floyd, Fleetwood Mac, The Eagles, Michael Jackson, The Bee Gees, Stevie Wonder, and Prince. I also listened to a bunch of 90s and 2000s music growing up like Nirvana, Radiohead, Jeff Buckley, Outkast, Nujabes, Kanye West, and Smashing Pumpkins
What was it like growing up on the road touring with your dad Eddie Money?
Dez – Growing up on the road with the family was an amazing experience. That's why I love music so much. It's been my life ever since I can remember. I grew up sleeping on the tour bus and waking up in a different city every day. I always wanted to give people a special experience through music like my dad did throughout the years.
Get 'Lost' With Dez Money
Give us some background behind your new single "Lost".
Dez – Lost" was made at the beginning of quarantine. I felt at the time everyone was kind of stranded on our own desert islands. I wrote it around a theme which I came up with when writing the synth sequence that goes on throughout. My goal was to put the listener on their own desert island when listening to the song and get lost within the music. I wanted it to feel like a cinematic experience and tell a story of someone who is searching for a connection in an isolated world.
The accompanying video has some great visuals. How did that come together?
Dez – The music video came together one day when I was with some friends and my sister Jesse. It was an arbitrary decision to just get the cameras and go shoot some footage. We had the locations in mind and spent a couple days filming in the different locations. I wanted to get lost when making the video and go somewhere I hadn't gone before. The way everything came together was pretty cool and I'm really happy with how it turned out. The cotton candy skies behind the silhouette were just something that we got in the spur of the moment. I told my friend to pull the car over and we just filmed that on the side of the road in Malibu. That style of run and gun filming makes for some moments that you can't really plan out but when it all comes together it's like magic. I did the editing as well and aimed to give it a certain aesthetic as if you found an old VHS tape. I love that 90s/2000s vibe and wanted to get sort of nostalgic with the imagery.
What do you hope the listener takes away from your music?
Dez – I hope I can help others with my music. However, it can help I think that's the most important thing about music is connecting with others and creating art that makes people feel something. Music is such a powerful thing I'm just happy to be able to make it for a living. I hope when people hear my songs, they understand how much I love music. It takes me to another place in my mind and making a new song is like creating a new world. Music is freedom to me.
Give us a look at the future for Dez Money, what songs are coming next?
Dez – I have another song and music video coming out on May 28th. The song is called "Trippin'". For this music video I wanted to have a Beatles "Yellow Submarine" vibe. It was a great experience making the music video. The song takes you on a journey as it builds onto itself and I think it's one of my favorites. Learning how to make my own music videos is something I'm having a lot of fun with. When you listen to my songs and watch my music videos, I want you to know who I am. That's why I like to do it all myself so you can understand who I am as an artist.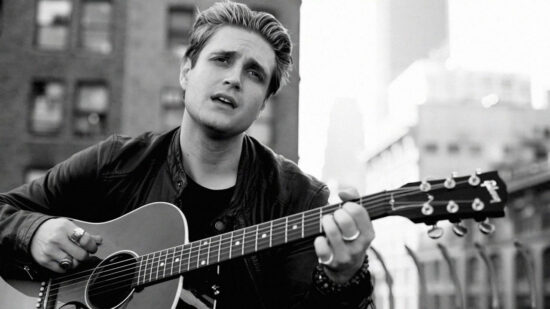 Keep up with more from Dez Money on his WEBSITE