Catchy, emotive, and vocally powerful as ever, By Small Ruin is back with its latest release "Some People." The instrumentation is subtle and strong, laying the groundwork for a catchy melody that feels almost stripped. It makes for a listening experience that prominently features alt-rock vocals and lyrics that inspire defiance and perseverance.
"Some People" is undoubtedly a song fit for 2020, a moment where everyone needs a little grit to keep moving forward. It is a track about being doubted and beaten down, only to carry on with confidence. The song's chorus says it all: "And there's a growing trend/Some people want me to just give in/But I got news my friend/Some people will never box me in."
Throughout the track, the lyrics continue to serve messages of self-assurance that dig deep. The bridge is the emotional low point of "Some People." It is a place where listeners themselves feel the weight of doubt being cast down on them. This amplifies the strength of the final chorus, making it feel all the more powerful for moving past that difficult moment.
By Small Ruin, also known as Bryan Mullis, is no stranger to perseverance and adventure. He pulls his music from a rich array of life experiences and does not seem to be running out of inspiration to draw from anytime soon. So far, By Small Ruin has released seven new singles just this year. Like "Some People," these tracks have solid instrumental parts that consistently accentuate their lyrical energy and emotion.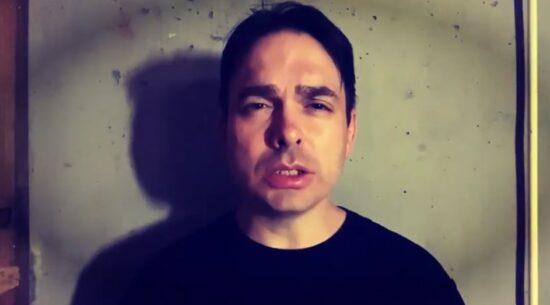 Songs like "Feel Your Breath" and "Crazy" are romantic and sensitive, pairing soft alt-rock guitar riffs with sincere vocal performances. Other tracks, like "Take Me with You," are more fun-loving and adventurous. What makes "Some People" stand out is its candid and unrelenting depiction of enduring doubt from outsiders while pursuing one's passion. It is a song that shows off Mullis's skill and diversity as a lyricist.
Having amassed over 40,000 plays on Spotify alone, "Some People" has proven itself as a track that listeners cannot get enough of. Offering meaningful lyrics and compelling vocals, this track is bound to satisfy existing fans and draw in new listeners.
Lyrics for "Some People"
Cast my lot		
The only one that can take a shot		
By myself a lot		
I'm all alone, but I'm all I got		
	
And there's a growing trend	
Some people want me to just give in	
But I got news my friend	
Some people will never box me in	
	
Take you down a notch		
Damned if you do, damned if you do not		
You know it's all a game to them		
I'm gonna win it, rob them blind		
		
And there's a growing trend	
Some people want me to just give in	
But I got news my friend	
Some people will never box me in	
		
The less you give it, the more it takes
And unless you live it, it will fade away
Write it off to 'my head's in the clouds', it can plague some people
Lighters up in a room with a crowd, let me find my people.
The more you give it, the less it takes
And until I live it, I won't go away
		
There's a growing trend	
Some people want me to just give in	
But I got news my friend	
Some people will never box me in	
Yeah	
Some people want me to just give in	
Oh, but I got news	
Some people will never box me in	
They'll never box me in	
Keep up with By Small Ruin on social media: